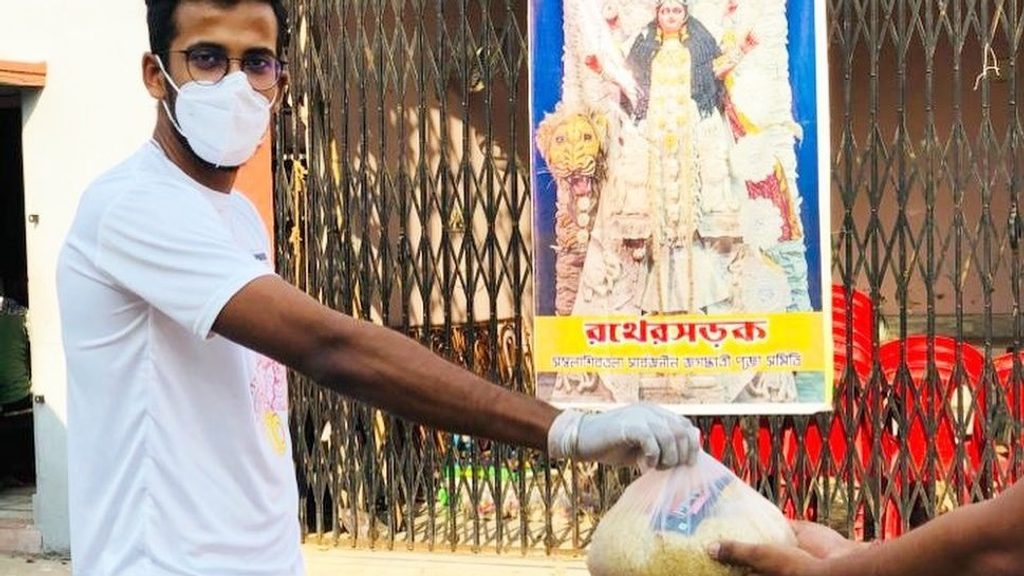 On the cricket field, West Bengal pacer Ishan Porel has delivered the goods for his team on countless occasions, but that is now true off the field as well. The 21-year-old spearheaded the distribution of essential food supplies to over 350 people in his hometown of Chandannagar, alleviating the problems of many daily wage earners whose livelihood has suffered due to the nationwide lockdown.
"I wanted to help with the groceries and food of the daily wage earners of my hometown. I distributed rice, dal, potatoes and some spices to around 350 people. Whatever was possible from my end," said Ishan Porel in an exclusive interview with KXIP.in.
Working in tandem with the local police officers, Porel benevolently took up this initiative to help out the ones in his hometown. Anticipating these large crowds, the lanky pacer decided to split up the food distribution tasks over three days to make sure social distancing norms were maintained.
"The first day around 125 showed up, the next day 150 and the final day the remaining of them. I knew that if I kept everything for a single day, there would be a large gathering and things would be difficult.
"We kept three counters open each day to ensure that the crowd was split evenly and not gathered in a single place," added Porel.
With Porel's home state of West Bengal deciding to extend the lockdown till the end of the month, the youngster plans to have such a distribution drive once again in the coming days. "Hopefully after the 20th of April, we plan to once again arrange for some food and distribute it to the needy," said Porel.
Helping the Kings XI Punjab pacer in his efforts was one of his close friends, whose father owns a rice plantation in the nearby village of Arambagh. It was from this field that Porel procured most of the food items that he then distributed in Chandannagar.
View this post on Instagram
Apart from these efforts, Porel also pledged money to the Prime Minister's relief fund as well as his state government's fund. The 21-year-old has also contributed to a hospital in Kolkata treating Covid-19 patients.
Alongside the financial support and distribution drives, Porel also reiterated the importance of following government guidelines.
"I know this is a tough time for everyone, we have never faced anything like this. But this is a time to stay together, follow the government guidelines and spend time with our families," concluded Porel.