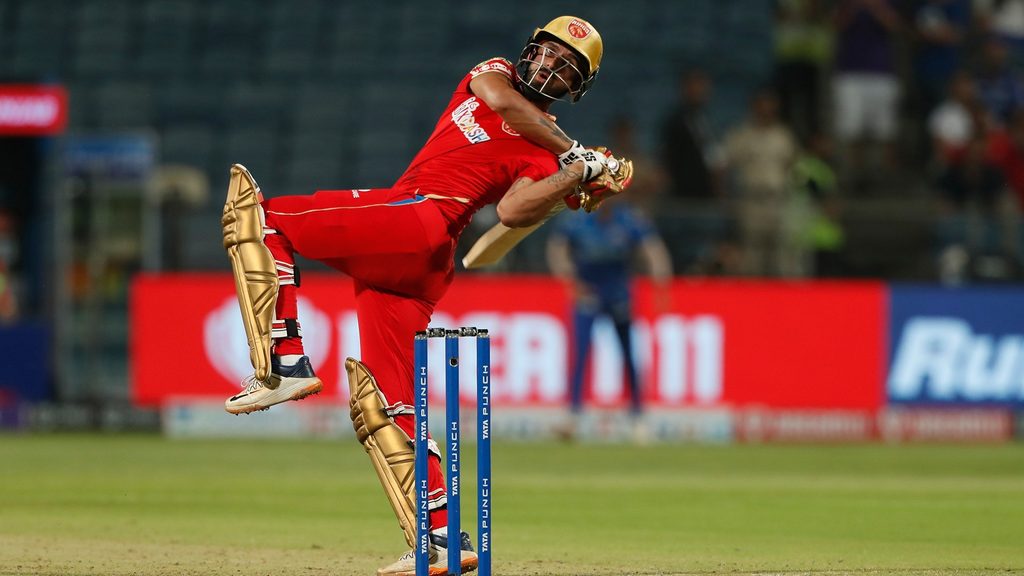 Punjab Kings' batter Jitesh Sharma has a long history of being an opener and is relatively new to the middle-order role. But boy, has he done justice to it! Sharma has scored 26 (17), 23 (11) and 30* (15) in the three games he has played so far, helping PBKS press their foot on the accelerator and keep the scoreboard motoring.
It was only less than a year ago that the Vidarbha player first donned this role. Since his debut in 2014, he had consistently been an opening batter, coming at the top and providing a steady start.
In an exclusive interview with the Punjab Kings, the feisty Sharma spoke of his transition from a top-order batter to a lower-order batter, and even a finisher, and how he found success in it.
The transition
Sharma began by explaining how the place he practiced in, Nagpur, played a huge role in this shift. "Nagpur is a hot city. It would get exhausting to start the practice once the sun rose high, so we would start early, like 6 AM, during practice days," he said.
However, starting early meant different wicket conditions. "The early morning wicket would be different, it would swing a lot, and I was among the batters struggling to face those deliveries."
He had a new coach, Pritam Gandhe, then who encouraged him to switch it up a little. "The coach saw me struggling and told me that since my performance was not very applaudable, I should try going in a little later and down the order," the explosive batter said.
"He asked me to go in later to get back my confidence. Once the sun comes up and dries up the wickets, it would be more acceptable for me to bat in. Batting lower, I would come out at 9 AM or 10 AM, and I clearly batted differently," the big-hitter disclosed.
It was at this point that his coach first played around with the idea of Sharma donning the role of a finisher. The Punjab Kings player explained, "He asked me if I had tried playing in the middle before. I said I'd never tried it, but I sure don't mind doing so."
The coach then sent Sharma in the middle in the upcoming practice game, where he performed well. In subsequent matches, Sharma's good run continued while playing in the middle. It quickly became clear that he was much more confident playing as a middle-order batter than as an opener.
"Sir told me that I had a good scope batting in the middle order, and that I could change the game anytime I wanted. I need you in the middle order," he beamed. Since then, Sharma's cricket has only been an upward graph.
The result of being a middle-order batter
The change immediately showed results. In the 2021-2022 Syed Mushtaq Ali Trophy, Vidarbha made it to the semi-final with Sharma an integral cog in the team's good run.
In eight games, Sharma scored 214 runs with a highest of 71* and a whopping average of 53.50, showing his ability to finish games and score big. He faced just 91 balls in the tournament and struck at 235.16, registering the highest strike rate among the top scorers of the season.
He also hit thirteen fours and smashed eighteen maximums, the highest by any player in the tournament. It is safe to say that this shift allowed Sharma to free his arms and brought out the best in him.
The same has been repeated in the Tata Indian Premier League so far too, where he currently has an average of 39.5, is striking at 183.72 and has three fours and seven sixes in three matches.
The pattern says there is more to come. Sher Squad, bring out your popcorns, our newest entertainer is here!