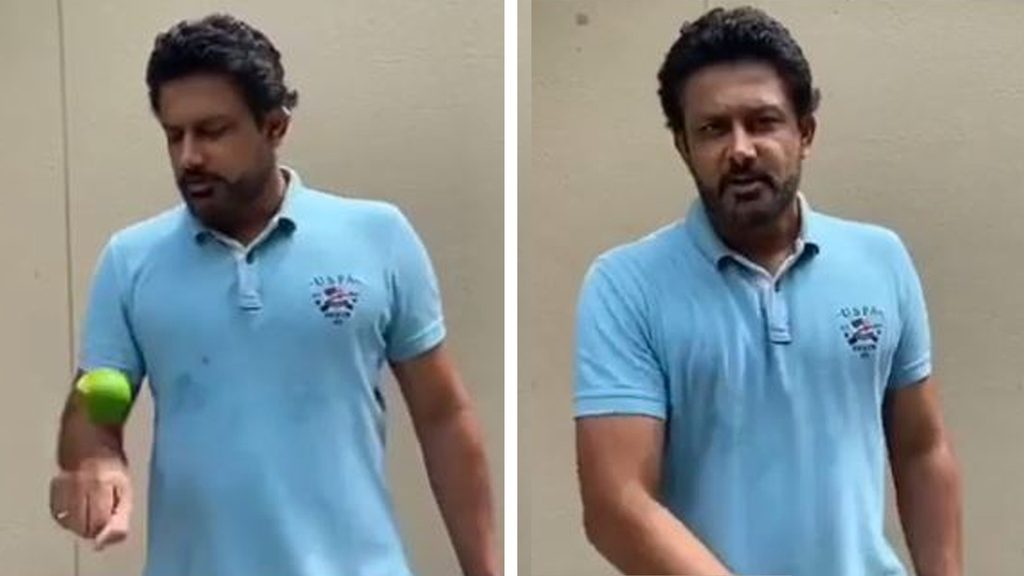 With sporting activities suspended across the nation due to the coronavirus pandemic, the sportsmen, coaches and athletes have all been forced to practice from the confines of their own homes. With the lockdown still fully functional in most parts of the country, social media has been rife with a host of home challenges.
One of the more popular of those home challenges was the #KeepItUp challenge which was initiated by former Indian all-rounder Yuvraj Singh to spread awareness on the importance of staying indoors. The challenge involves doing keepie-uppies with a cricket ball for 30 seconds, and then nominating three other players for the challenge.
Over the past few days, the likes of Yuvraj Singh, Sachin Tendulkar, Rohit Sharma and many other prominent cricket players have taken to social media to share their versions of the #KeepItUp challenge. Anil Kumble too joined the bandwagon after being nominated by fellow spinner Harbhajan Singh.
View this post on Instagram
With no bat in sight, Kumble decided to tweak the challenge as he used his knuckles to control the ball. The KXIP head coach managed to nonchalantly balance the ball for about 30 seconds, despite his limitations of using just his knuckles.
"I couldn't find a bat and a ball, but I found this soft (sponge ball) one, so I will keep doing this. I will stay home, follow the government guidelines. Please do the same," said Kumble in the video that was released on his social media handles.
Anil Kumble further nominated KXIP captain KL Rahul, VVS Laxman and Virender Sehwag for this challenge.
Many fans took to social media in appreciation of Kumble's innovative touch to the #KeepItUp challenge, while many also praised his new look with a full beard.
The ultimate gentleman this game has seen....there are only a handful BTW
👍🏽👍🏽👍🏽 @anilkumble1074 https://t.co/JEn1PW6hly

— Payal Mehta/પાયલ મેહતા/ पायल मेहता/ পাযেল মেহতা (@payalmehta100) May 17, 2020
You could have done it on your fingers ✌🏻

— Mandar Kulkarni (@mandar1284) May 17, 2020