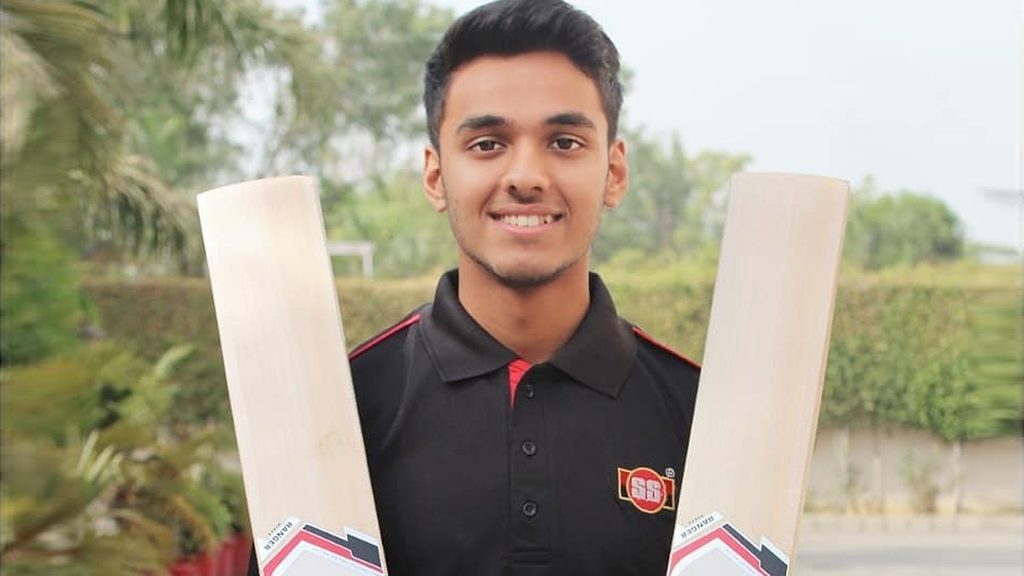 "A book"
That was upcoming Indian cricketer Utkarsh Singh's instinctive response when asked what's one thing he always carries when he leaves home. The promising young cricketer may have picked up reading as a hobby to curb his boredom while off the field, but today that hobby has become a big asset for him on it.
"I always want to read when I'm travelling. I like to read books on economics, finance, psychology" reveals Utkarsh Singh in an exclusive interview with Punjab Kings.
"I started reading regularly four years back, and since then I've realised my concentration levels while batting went up significantly. I wasn't too fidgety when I was batting and even when there was pressure while playing, I found it easy to calm myself down," said the 22-year-old opening batsman from Jharkhand.
Since 2017, Utkarsh has grown leaps and bounds as a cricketer, with impressive performances in various age group tournaments. He earned a call-up to the Indian U19 team in 2017, where he was fortunate enough to be coached by none other than Rahul Dravid.
"I remember Rahul Dravid told me that once my U19 days are over, he doesn't want me to play U23 level cricket for long and make the switch to senior level cricket as soon as possible. That is something that stuck with me," recalls Utkarsh.
The southpaw took heed of that advice, as he managed to score three centuries in his first four U23 games, fast-tracking his journey to playing Ranji Trophy cricket. Since then, he has never had to fall back to age group level cricket, becoming an integral part of the Jharkhand squad across all formats.
While the influence of celebrated cricketers like Dravid has helped him rapidly ascend the ladder for Jharkhand, Utkarsh remains pleasantly surprised with how much his reading hobby has contributed to his success on the field.
"I was just reading because I wanted to, but I didn't realise this would have such a positive effect on the field as well, which has been very good for me. I would say reading has helped me much more that I could have ever imagined," concludes Utkarsh.