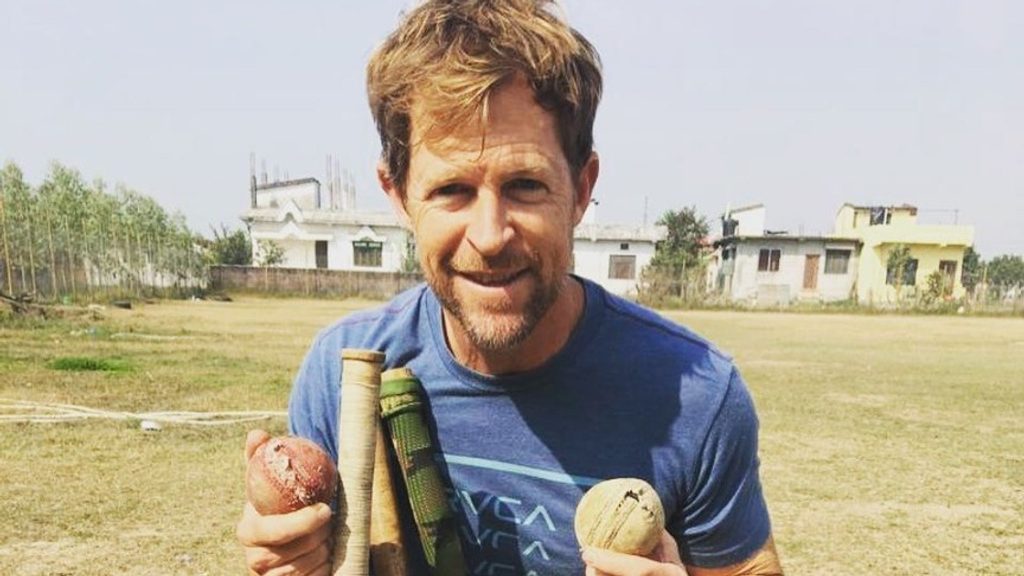 For most South Africans who grew up in the seventies and eighties, the idea of sport and particularly International sport was almost non-existent due to the apartheid restrictions. However, a few were fortunate to watch their nation's sportsmen live when other countries organised rebel tours to the African nation.
Amongst those fortunate few was arguably South Africa's finest fielder, Jonty Rhodes. His fascination towards cricket began back in 1982- something he remembers very clearly because he had to get custom-made helmets back then to play the sport.
"I had a very mild form of epilepsy so I had to wear a batting helmet and there weren't a lot of them available back then because the state players were playing without helmets, so my parents had to get a helmet from the UK.
"And that same year, I remember the West Indies' rebel tour came to South Africa and my grandfather took me down to watch the game. Guys like Jimmy Cook, Peter Kirsten, Greame Pollock were all facing the West Indian fast bowlers with no helmets; and I remember halfway through the Test match they were all hurriedly searching for helmets.
"And I remember I didn't feel that bad because at that stage I was probably the only player in South Africa to be wearing a hard hat," recalls Jonty Rhodes.
Sporting conundrum
Despite being one of the first owners of a helmet, playing cricket professionally for the country was never part of Jonty Rhodes' plan. Partly due to a variety of sporting options at his disposal, but majorly because of the apartheid restrictions imposed upon South Africa.
"Growing up in the apartheid era, there was no country to play for. I really had no expectations to play for South Africa because we had economic and sporting sanctions against us, so there was no dream because there was no country to play for."
Therefore, Rhodes focused on his education, getting a bachelor of commerce degree from the University of KwaZulu-Natal while maintaining his sporting endeavours as a hobby. The 50-year-old confessed that he was better off as a hockey player in his university days, but when an opportunity presented itself in cricket in the early nineties, he was quick to jump ship.
In the early nineties, South Africa made a few changes in the cricket board structure under the stewardship of Dr. Ali Bacher, and managed to get the Proteas back on the cricketing map. They were invited to India to play a Test series in 1991 post the apartheid era, making cricket the first South African sport to be recognised on the international stage.
Rhodes soon found himself on the cricket bandwagon thanks to his extraordinary fielding abilities; and in a little less than a year, he made his ODI debut for the Proteas in 1992.
"In 1992, the team went to the World Cup in Australia. We at that stage were still not a democracy so no other sport was playing against international opposition. So from that point of view, I'd say cricket chose me rather than the other way round.
"Suddenly in the winter, we were travelling to England and then Sri Lanka a few months later, which coincided with the hockey season, so that's why I couldn't play hockey anymore. In that sense, cricket really chose me," added Rhodes.
52 Tests and 245 ODIs later in a career that spanned more than a decade for the Proteas, it is unlikely that one of South Africa's finest fielders would have any qualms about ditching his hockey career.