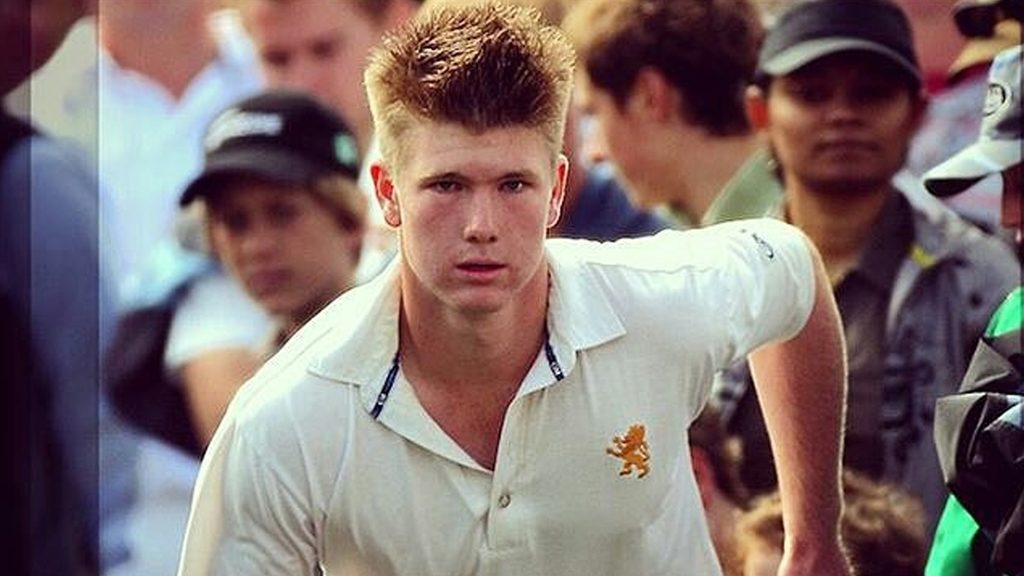 For most who grew up in the nineties and the noughties, they'd fondly remember former New Zealand player Chris Cairns. An all-rounder in the true sense, Cairns was a key component of the New Zealand teams of that era, and served as an icon for many in his country, including a then young Jimmy Neesham.
"I remember being a very young kid and getting Chris Cairns' autograph on the boundary when he was playing a domestic game once, I think it was a game between Canterbury and Auckland. It was pretty exciting to get that autograph of one of your heroes I guess," starts off Jimmy Neesham in an exclusive interview with KXIP.in.
While he was already passionate about the gentleman's game, that special souvenir from a fellow Kiwi all-rounder was an icing on the cake for Jimmy Neesham in his early cricket days.
Sports in the blood
Coming from a family of athletes, sport almost came naturally to Neesham.
"Both my parents played senior level rugby and netball, and I have grandparents who have represented New Zealand in rowing and athletics. That sporting ability and athleticism has been in my family for a fair while," explained Neesham.
He tried his hand at many sports in his early days, but always reserved a special place in his heart for cricket.
"I was a bit chubby and slow as a kid, so the thought of batting, standing in one place and hitting the ball while other people had to go chase it was pretty appealing," said Neesham with a chuckle, but went on to add "By the time I was 17-18, cricket was pretty clearly the sport that I was best at so I was an obvious decision to focus on that long term."
Since then, there has been no looking back for Neesham, as he soon found himself in the squad for the U19 World Cup of 2010, after having a good domestic season. The all-rounder was one of the stars of that tournament, as he was the second highest run getter for New Zealand and also picked up two wickets in the competition with ball in hand.
"Being picked in the World Cup squad was obviously a huge confidence booster, and then I came back to domestic cricket, and debuted for the Auckland Aces in the T20 final of the SuperSmash League, and I think I top scored in that final as well.
"From then on, I've had the confidence that I have the ability to succeed, I've always had that self belief that I was good enough to play cricket from then," elaborated Neesham.
It has been nearly 10 years now since that SuperSmash final, and Neesham's career has only grown from there on, playing in the 2019 World Cup final and performing admirably in franchise competitions all over the world, making good of that decision to take up cricket full-time.