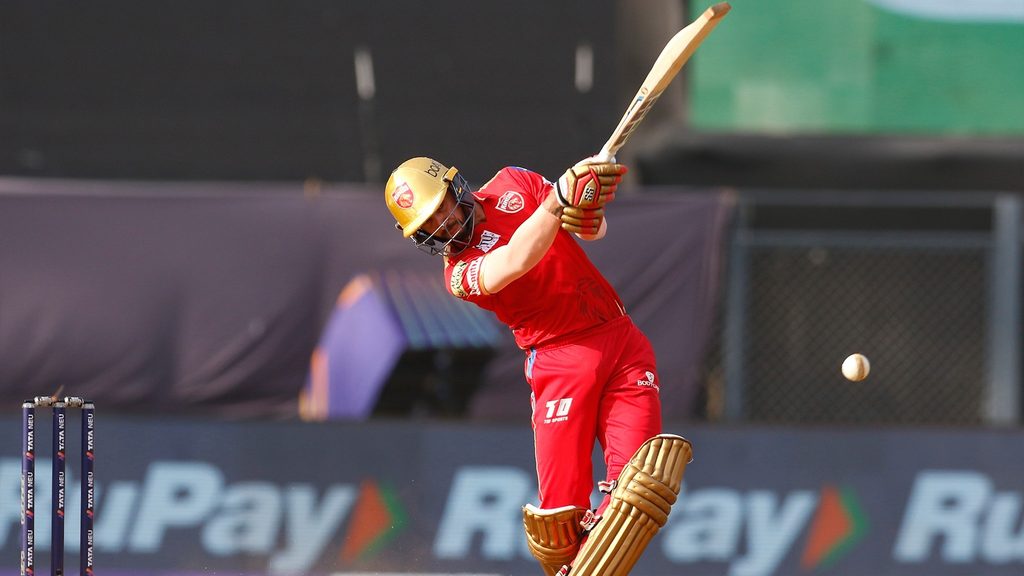 The Punjab Kings posted an impressive 189/5 at the Wankhede but had to watch the Rajasthan Royals chase it down for a six-wicket win on Saturday evening.

It's not easy to outshine Liam Livingstone in hitting at the death but Jitesh Sharma's knock of 38* (18) was crucial in helping the Punjab Kings rack up the total they did. The wicketkeeper-batter addressed the media after the game and below are some excerpts from his interaction.
On what went wrong in the game
"It is a little about momentum. We batted well and the momentum we built early on in the innings, we carried it through as we batted, and ticked all the boxes in this department," Jitesh began.
"In bowling, however, we could not hold onto the breakthroughs. The runs kept flowing even when a couple of wickets fell. We probably took a hit here," he concluded.
Were there enough runs on the board?
Sharma opened up about whether the team's score felt enough halfway through the second innings. "How much ever you put up on the scoreboard, you're bound to feel it is less. Even if you score 200, you would wish to have 210 on board," he said.
"I think this is not too bad a score on this wicket. While chasing, 190 is always difficult to get. I'd say it was a good score," Sharma reiterated.
On his batting performance
The Vidarbha player went on to speak about his own performance, which has been impressive this season - An average of over 32 at a strike rate of 167 in nine games, coming in at a position to help finish the innings on a good note - and the confidence he feels now compared to earlier.
"I think I am very lucky to have the full backing of the association I play for. My coach there, Pritam Gandhe, has supported me a lot. This is the first time I am playing in the middle order," Sharma, who was primarily an opener until less than a year ago, said.
"I am very lucky that I got picked to play at Punjab Kings too. The first day when I was here, Anil Sir had given me my role. He backed me 100% for my preparation and practice to ensure my responsibility is fulfilled," Sharma said, clear about his role in the team.
"So, I was very confident about my preparation and the conversations with the captain Mayank Agarwal and the coach have given me a lot of faith in my abilities," Sharma elaborated.
The Punjab Kings now have three more matches to play in the Tata Indian Premier League group stage that will decide their fate for the playoffs.