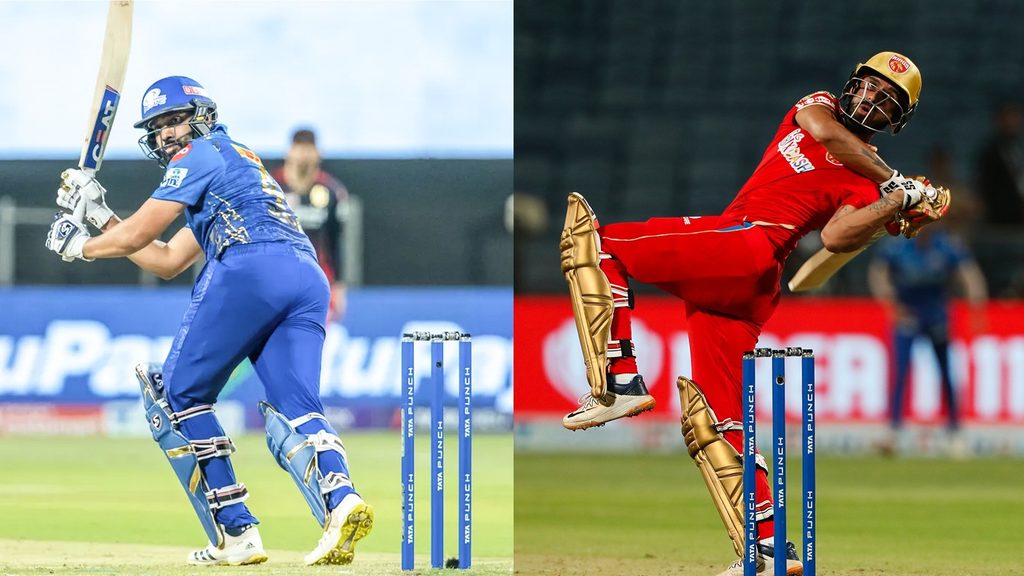 Jitesh Sharma made played a sizzling innings of 30* (15) in the recently concluded match against the Mumbai Indians. His innings was of high value as it was crucial in pushing the Punjab Kings to a total of 198/5, which the Mumbai Indians fell 12 runs short of ultimately.
While the explosive batter may have made his Tata Indian Premier League debut only this year while wearing the Punjab Kings jersey, he was a part of the Mumbai Indians squad in 2016 and 2017, where he shared space with Rohit Sharma.
In an exclusive interview with the Punjab Kings, the lad from Vidarbha opened up about this experience.
Back then, the young batter used to play as an opener before he explored becoming a middle-order batter and eventually found success in it. Thus, he looked up to Rohit Sharma's batting style, who is one of the most prominent openers today.
First interaction with Rohit Sharma
"I was with that side for two years. As an opener, I used to love watching Rohit Sharma play from close quarters," Jitesh said.
He also added with a smile, "Whenever I would get out to bat, whichever game or wherever I used to play, I would also get on the field after watching a video of Rohit batting on the internet."
He emphasized on how much he enjoyed Rohit's batting. "You can call this a superstition maybe, but this is what I would do before getting down to playing. I genuinely enjoy watching him bat," he recalled.
He further added how Rohit recognized him in the dressing room from the word go. "I think, that year, I was the third-highest run-getter of the Syed Mushtaq Ali Trophy. After being picked by Mumbai Indians, the first time Rohit approached me, he called me by my name, asking me, 'Jitesh, how are you?' I was thrilled to know that he knew my name," a starry-eyed Jitesh said.
Advice from Rohit
Jitesh would always look to go big. However, one piece of advice from Rohit in the MI nets has stuck with him till date. "I was trying to hit hard in the nets there. Rohit came up to me and asked me to use the pace of the ball. I remember that advice till today", Jitesh recalls.
"You know, when a bowler is bowling at 135/145kmph, he asked me to time the ball and divert it towards the part of the field I was targeting. I didn't need to add any more speed to it than what it carried," Jitesh added.
To play so skillfully against a captain who has given him these gems of advice must have been a moment of pride for our Sher. After all, that's the beauty of the IPL, isn't it? You watch, you learn, you execute, and Jitesh Sharma is acing that right now!