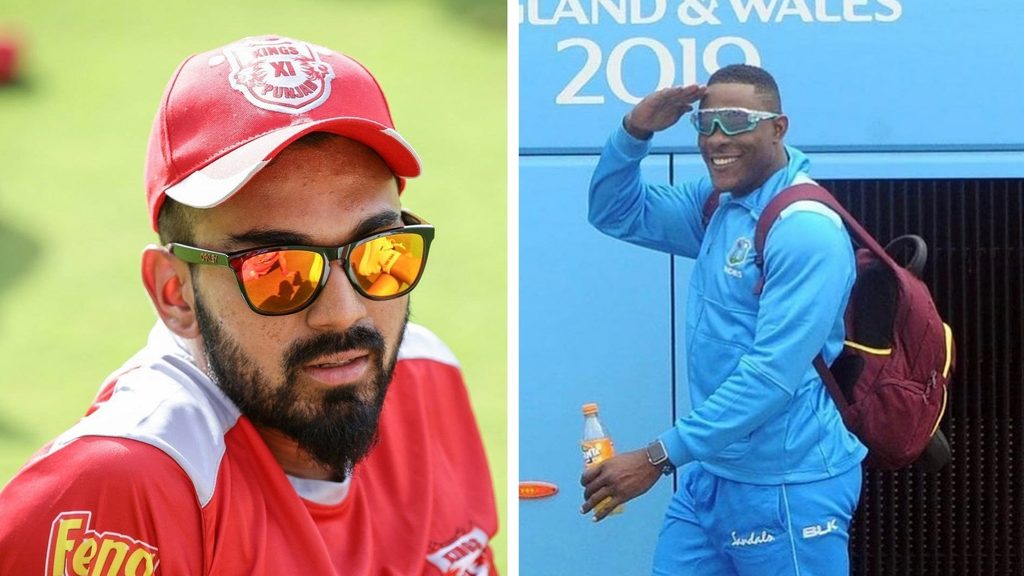 Each year, the Indian Premier League adds new world beaters from across the globe to their repertoire. This year will be no different as many renowned and emerging talents from all around the world will get their first taste of the Indian Premier League.
Amongst those will be a certain West Indian fast bowler by the name of Sheldon Cottrell, who will be sporting Kings XI Punjab colours. And judging by the muscular bowler's interviews and attitude, it seems as though he is pumped to experience the competition of the IPL.
"I am very much excited about playing in the IPL. I just can't wait to be with the Kings XI family. I am looking forward to playing under the captaincy of KL Rahul, he is a wonderful guy," said Sheldon Cottrell in an interview to a leading Indian publication.
The 30-year-old had many more complimentary words for the Kings XI Punjab captain. "The first time I spoke with KL Rahul was when India last toured the Caribbean; we talked briefly, he is a phenomenal cricketer, he is so cool and calm.
"I am looking forward to trading information with him, I would look to pick his brains as he has played a lot more cricket than I have.I am really excited to play under his leadership and to see what leadership qualities he brings to the table," added Cottrell in the same interview.
KL Rahul was named as captain for Kings XI Punjab for the 2020 IPL season late last year, after former captain Ravichandran Ashwin was traded to the Delhi Capitals. Rahul has been the leading run scorer for KXIP in the 2018 and 2019 seasons of the Indian Premier League, and this time around his role in the team has been upgraded to include captaincy.
Playing without crowds
This time around, the IPL will be played behind closed doors in the United Arab Emirates. For cricketers who are used to playing in front of millions, this season sans the fans could be tricky to negotiate. Cottrell however believes playing in empty stadiums should not have any major impact on his performances.
"I would say playing behind closed doors would not make much of an impact, it will be a bit different though. Playing in Caribbean domestic leagues, we are used to playing in front of empty stadiums, I am just looking forward to bringing my A-game and my 'salutes' to the fans who are watching worldwide," said the muscular cricketer from Jamaica.
Season 13 of the Indian Premier League is set to begin from September 19.