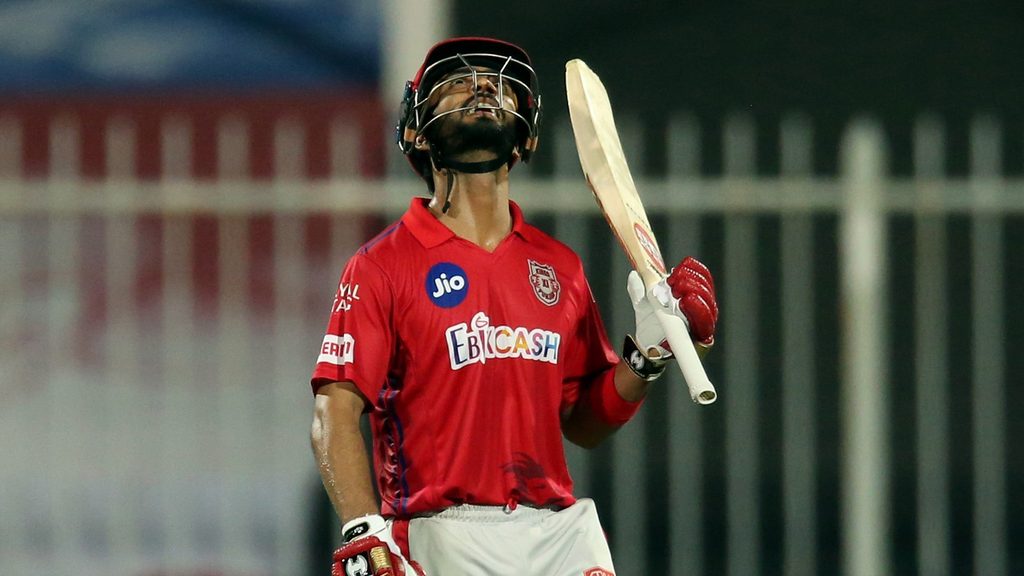 Mandeep Singh has been through a roller coaster of emotions in the past week, with the sad demise of his father a couple of days back. Despite that personal tragedy, the 28-year-old has remained in the UAE to help his franchise Kings XI Punjab. Unfazed by the things happening off the pitch, Mandeep has braved himself to perform for KXIP on it, scoring a match-winning 66 on Monday, October 26 at the Sharjah Cricket Stadium, remaining unbeaten in that game.
"This was very special. My father always used to tell me you should remain not out in the game. This one is for him," said Mandeep Singh in a post-match interview, dedicating his first fifty in the 2020 Dream11 Indian Premier League to his father.
"This one is for him. Even if I scored a double hundred or a hundred, he used to ask me, 'Why did you go out?', so I am very happy that I could remain not out in this game," added the Indian batsman.
What grit from Mandeep Singh!! Lost his father on Friday, participated via video in the last rites and still found enough strength to play a wonderful innings today. His father will surely be watching over him and will be proud. #KKRvsKXIP #mandeepsingh #ipl2020

— Sumanth Raman (@sumanthraman) October 26, 2020
Mandeep's special knock was appreciated by the rest of his teammates as well, with coach Anil Kumble and captain KL Rahul coming out to congratulate him for his fifty as well during the strategic timeout of the game against KKR. "The kind of toughness Mandeep has shown has rubbed on to other ways. Everybody is emotional. Just to put his hand up, just to be there, just to finish off the game, makes us so proud," remarked Rahul in the post-match interview, speaking in praise of Mandeep.
The 28-year-old batsman struggled to find his timing early in the innings in this chase, but found his footing in the later overs as he came through a testing period with his head held high, helping his franchise over the line and fulfilling his father's wishes.
"My role was to score quicker, but I wasn't comfortable doing it. So I told Rahul if I play my natural game, I can see this through. So he was okay with me taking my time and he went after the bowling," revealed Mandeep on that chase.
It has been a testing time for Mandeep Singh, but the batsman much like his franchise has come out on top of it, embracing the difficulties and overcoming them.