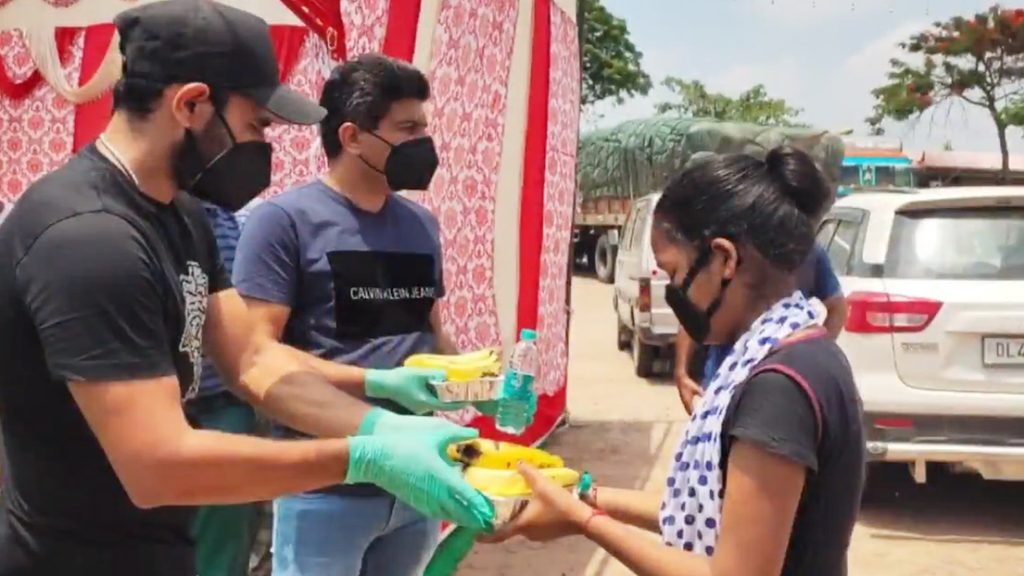 Veteran Indian and Kings XI Punjab fast bowler Mohammed Shami is the latest celebrity to chip in for the nation's fight against the coronavirus pandemic. The 29-year-old bowler has been busy distributing food packets, fruits and masks to the many migrant workers walking back towards their hometowns across Uttar Pradesh's National Highway 24.
In a video tweeted by the Board of Cricket Control in India (BCCI), Shami along with many other volunteers can be seen distributing food packets, bananas and bottles of water to the migrant workers walking back to their villages on National Highway 24. This highway is very close to the fast bowlers house in Sahaspur, Uttar Pradesh.
Alongside distributing food to the needy, Shami has also setup food distribution centres in his house, with an aim of feeding as many migrant workers as possible. The Kings XI Punjab player also donated these food packets and water to the many state buses using the highway to transport the migrants back home.
As #IndiaFightsCorona, @MdShami11 comes forward to help people trying to reach home by distributing food packets & masks on National Highway No. 24 in Uttar Pradesh. He has also set up food distribution centres near his house in Sahaspur.

We are in this together🙌🏾 pic.twitter.com/gpti1pqtHH

— BCCI (@BCCI) June 2, 2020
Mohammed Shami can also be spotted in the video giving out masks to the migrants, helping reinstate the government guidelines on personal protection against the pandemic.
Following the video being shared by the BCCI, Shami replied to them on Twitter saying 'Thank you, ye toh farz hai hamara' which translates to 'Thanks but this way nothing but my responsibility to help out.'
Shami isn't the first Kings XI Punjab cricketer sporting philanthropic acts during the pandemic, as he joins the likes of Sarfaraz Khan, Tajinder Singh and Ishan Porel. Porel gave food grains and essentials to the economically challenged people in his hometown Chandannagar, Sarfaraz distributed food packets to migrants on the highway near his village of Azamgarh and Tajinder donated milk and aloo-puri to the scores of migrants walking back home on the highway near Agra.
While the nation and the world is reeling from the effects of the pandemic, players like Shami, Tajinder, Porel and Sarfaraz, with their donation drives have helped alleviate the sufferings of the migrants, showing their magnanimity off the field.