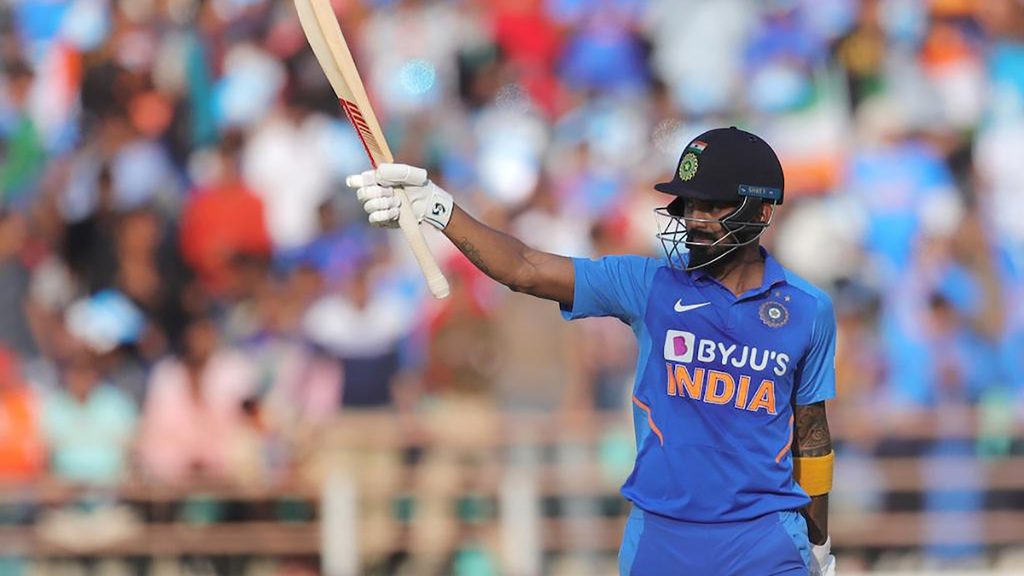 "KL Rahul really brings good balance to the team if he can keep that well and bat well at that position. He has come into that slot and done well, so we have to persist with that and see where that takes us. Him (Rahul) as keeper feels right so we are going to go ahead with this for a while and figure out if that is the right thing to do."
Those were some of the parting words of Indian captain Virat Kohli after the series win over Australia, praising none other than the versatile KL Rahul. The 27-year-old, who was named the Kings XI Punjab captain a few months back, was one of the standout performers of the bilateral series between India and Australia.
Rahul batted in different positions in each of the three games, showing great maturity and versatility in his game. His standing performance came in the second ODI, where batting at an unfamiliar position at number five, he managed to score 80 runs to get India to a strong position despite losing their set batsmen at crucial junctures of the game. Rahul's knock garnered a lot of praise from his teammates and the media, with captain Kohli calling it his 'most mature knock.'
"He's a proper batsman, he plays good cricketing shots and good cricketing shots will do you good in any format. A solid game plan and understanding of his game is helping him and he has come a long way, so those are really good signs for us," said Kohli on Rahul's batting.
Apart from his batting, Rahul also made a name for himself as a wicket-keeper in this series. He was asked to keep wickets since the first ODI, after Rishabh Pant suffered an injury in the first innings. The 27-year-old was impressive behind the stumps, accounting for a flashy stumping of Aaron Finch in the second game. He also took four catches as wicket-keeper, assuring the Indian bowlers of a safe pair of hands behind the stumps.
"If you look at the 2003 World Cup, when Rahul (Dravid) bhai started keeping, the balance became different of the team because you could play an extra batter which made the batting order that much stronger and the guys at the top could really play some positive cricket. With KL now, these are really good signs for us that he is batting beautifully at all positions and it really gives that boost to the team as he keeps as well," said Kohli.
Apart from Rahul, fellow Kings XI Punjab player Mohammed Shami also performed well in the bi-lateral series, emerging as the leading wicket-taker with seven wickets to his name. Both Rahul and Shami will now be seen in action in the T20 series against New Zealand, beginning later this week.
Feature image: Twitter/ @klrahul11