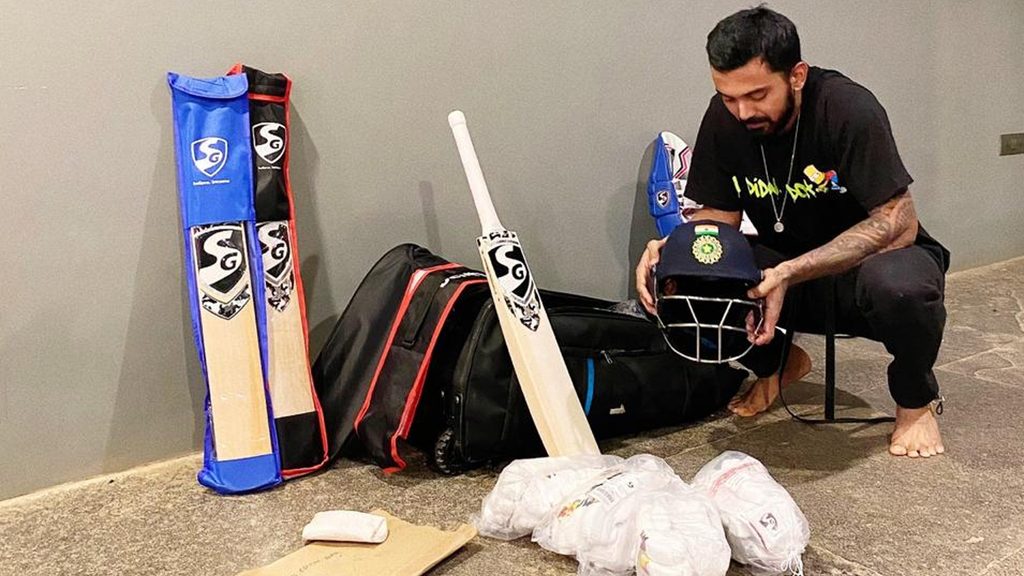 It has been more than three months now since any sort of competitive cricket has been played in the country, with India's games against South Africa and the VIVO Indian Premier League being postponed indefinitely due to the Covid-19 pandemic.
The absence of live cricket has been palpable for most sports fans across India, and that deprivation was further amplified when Kings XI Punjab captain KL Rahul put out an emotional post on social media. Posting a picture of his cricket kit, his Team India helmet and multiple cricket bats with a caption reading 'I miss you', Rahul echoed the aspirations of billions of sports fans of the country.
View this post on Instagram
Had it not been for the enforced break in the sporting calendar due to the global pandemic, KL Rahul was sure to feature in India's three match series against South Africa. Following that, the opening batsman was poised to lead Kings XI Punjab in the 2020 VIVO Indian Premier League.
The 28-year-old batsman has been in splendid form since the turn of the year, top scoring in the three-match T20 series against New Zealand earlier in the year, alongside performing admirably in his new role as team wicketkeeper. KL Rahul was also named man of the series for the T20 series against the Black Caps, which incidentally remains the last bit of International cricket that India played prior to the pandemic shutdown.
This post from KL Rahul seems to have struck a chord with the fans, perfectly echoing their sentiments as many were quick to repost or reply to the Karnataka born batsman.
Live sport in India may still be a few months away, but there have been encouraging signs from other parts of the world with the Wisden Trophy Series underway in England last week.
In India too, players have resumed training in isolation at their respective grounds, with many fellow KXIP players like Mohammed Shami, Mayank Agarwal, Tajinder Singh back to the cricket fields since the past couple of weeks.
With the engaging response to Rahul's photo, one thing is for certain that most fans miss the stylish opening batsman as much as he misses the game, and can't wait to see him and his colleagues back on the cricket field.