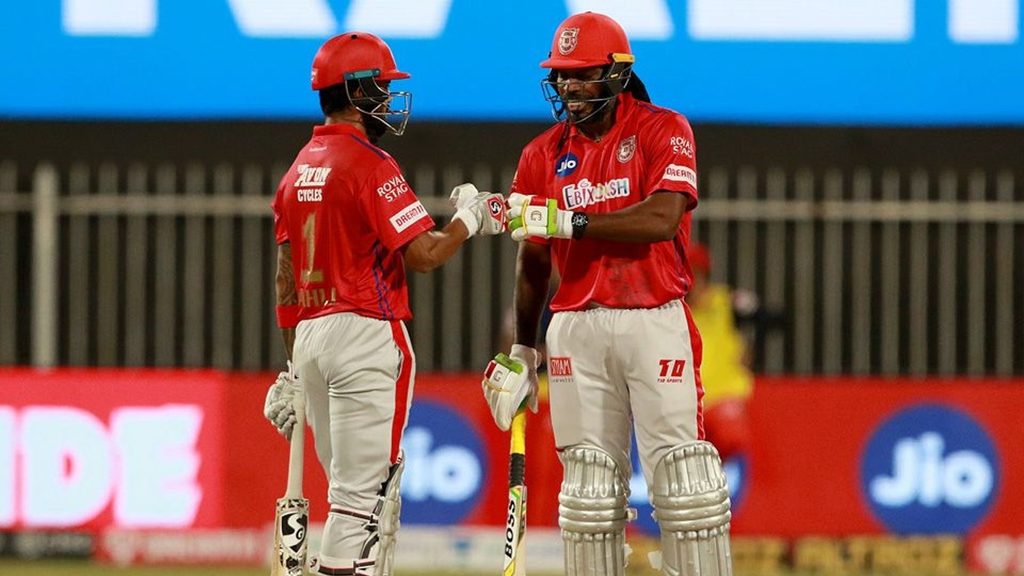 It seems as though the Universe Boss Chris Gayle has been the lucky charm for Kings XI Punjab as the franchise have managed to win all three games since the 41-year-old made his debut for the 2020 Dream11 Indian Premier League. Gayle's inclusion in the team has seen KXIP jump three places in the points table, and currently find themselves in fifth place after being rock bottom for most parts of the month.
While Gayle's attacking prowess and match-winning performances has had an impact on Kings XI Punjab's turning fortunes, his inclusion has also had a psychological impact on the rest of the squad.
"With Chris (Gayle) coming into the team, I have that freedom to go aggressive in the first six overs, and try and get as many runs as possible," revealed KL Rahul in a post-match interview after a victorious game.
"I know that Chris and Pooran (Nicholas) when they are in the middle against spinners, they are very strong. I trust them to take down spinners, so yeah, Chris coming in has made my job as a batsman a lot easier. He is an experienced player and he knows how to pace his innings, and I know that he will then carry the team through," explained Rahul.
The difference has been evident in KXIP's batting approach, as they averaged 47 runs in the powerplay for the first seven games of IPL 2020. However, since Gayle's inclusion, Kings XI Punjab have got 55 runs on average in the powerplay, with Rahul's strike rate also improving marginally in the past three games.
Fast bowler Chris Jordan also opined similarly about the inclusion of Chris Gayle in the team, crediting the energy levels and performance of the veteran West Indian batsman. "I think the energy he brings to the team is extraordinary, the impact he has made in the last two games cannot be ignored," started off Jordan.
"Having not played cricket for a while to come into the side and score a half-century, and then finish off the game in the Super Over for us, just icing it," said Jordan, referring to the game against Mumbai Indians.
How do you think Chris Gayle's inclusion has impacted KXIP? Let us know in the comments below...