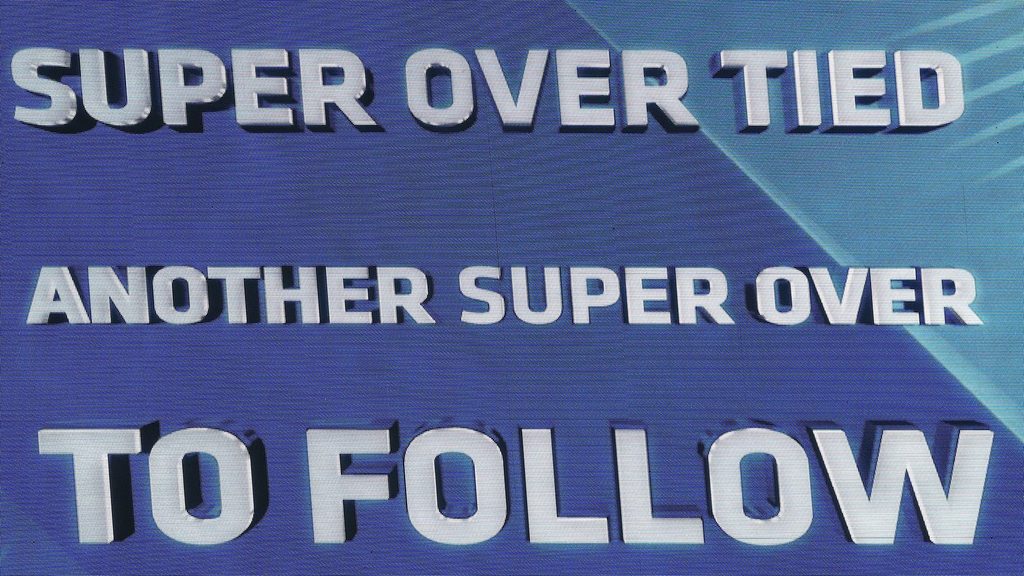 The Dubai International Stadium witnessed some bit of history last night, as for the first time a cricket match went into a second Super Over. Kings XI Punjab and Mumbai Indians couldn't be separated after 40 overs of cricket, and were tied after the Super Over as well- forcing the game into the first of its kind second Super Over.
Mayank Agarwal and Chris Gayle made light work of that second Super Over, giving their franchise a much needed win. However, a question that would have intrigued most cricket patrons across the world is what would have happened if the second Super Over also ended in a tie?
Incase the second Super Over ended all square, the game would have gone into another Super Over. The teams would have continued playing one over games, until a winner emerged- much like a 'sudden death' situation in a football penalty shootout. If subsequent Super Overs are abandoned for any reason- either due to broadcasting constraints or weather problems, the game would end as a tie and both teams would split the points. The match referee also has the discretion to limit the number of Super Overs allowed in a particular game, after which the game would be declared a draw if a clear winner cannot be determined.
If the match went into that third Super Over, the bowlers and batsmen from the first Super Over would be eligible to be picked again. So hypothetically, Jasprit Bumrah for Mumbai and Mohammed Shami for KXIP would be eligible to bat again, while Rohit Sharma, Quinton de Kock, KL Rahul, Nicholas Pooran and Deepak Hooda would be allowed to pad-up again.