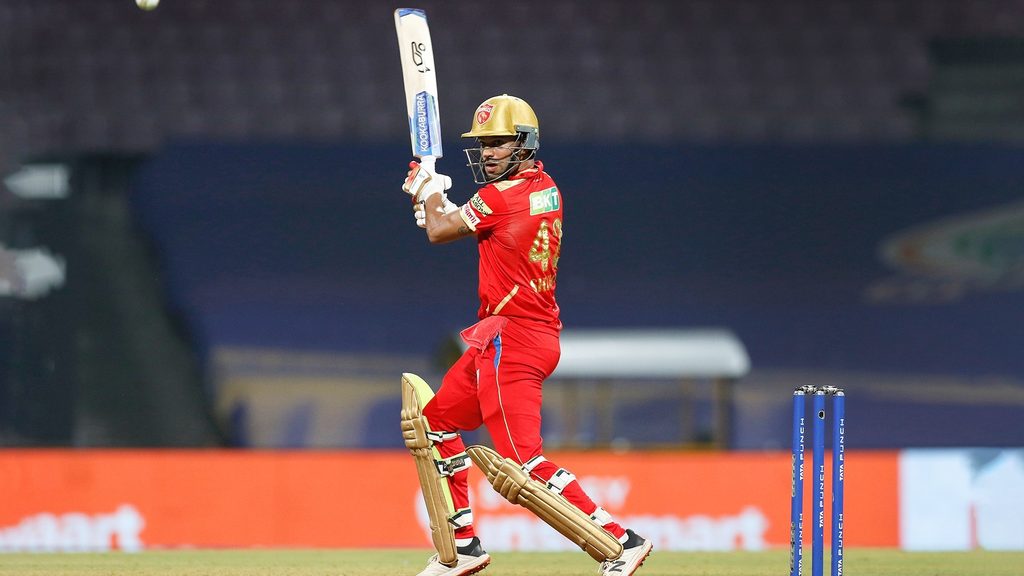 Punjab Kings opener Shikhar Dhawan has been among the runs with 381 in 11 games at an average of 42.33 and a strike rate of 122.12. The left-hander has struck three half-centuries so far in the Tata Indian Premier League, and his impact has not gone unnoticed.
The Indian opener missed out on a spot in the T20 World Cup in the UAE in 2021 but his performance in the ongoing IPL season has come with a strong message - he is ready to take on the responsibilities of the national team.
With the upcoming T20 World Cup in mind that is to happen in Australia starting from October 2022, critics have taken note of Gabbar's performances, and are batting for him to grab a spot in the Indian Cricket Team.
Former Chief Selector of the Indian Cricket Team, MSK Prasad, has spoken up about Dhawan's impressive performances and the possibility of him returning in the Indian colours soon. He said Dhawan was among the few who the Indian Cricket Team cannot afford to replace.
"If I look at numbers, I might just try someone like Shikhar Dhawan at the opening slot and check Rahul out at No.4. He has a T20 hundred in Manchester some years back in middle-order, so why not," Prasad told the PTI, as reported by NDTV.
Former Indian bowler Harbhajan Singh says the southpaw does not get as much attention as the others of his stature do. On Sportskeeda's show 'SK Match ki Baat', Singh pointed out Dhawan's impressive numbers.
"Shikhar Dhawan deserves praise as he has scored over 6000 runs. He is not talked about as much as other players and some are given too much attention. He is an IPL legend himself. He has scored runs against all the opposition and proved himself," the veteran Indian bowler said.
Dhawan crossed 6000 IPL runs during his 88* off 59 against the Chennai Super Kings at the Wankhede Stadium, becoming only the second player after Virat Kohli to reach that milestone.
Former Indian Cricket Team coach Ravi Shastri also opined on similar lines. "I call him a gun player because in this country, most of the accolades have gone to Virat (Kohli) and Rohit (Sharma)," the Hindustan Times reported Shastri as saying.
"This man (Shikhar Dhawan) has been a serious player, you know, right in between them when he has been fit and he deserves all the accolades. 6000 IPL runs, 200th (IPL) game, Man-of-the-Match, finishing it off in style and like he said he has started advising youngsters now… and I know Shikhi. He might be calling them and playing the flute, I hope he plays the flute for a long time," Shastri said.