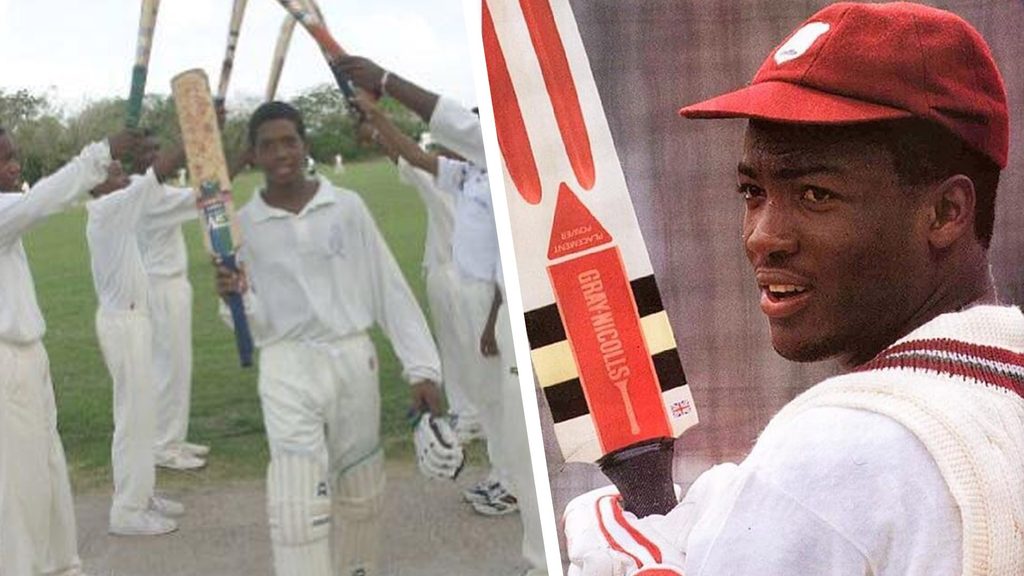 For a cricket crazed kid growing up in the nineties in the Caribbean, it wasn't very hard to find a role model. With the national side studded with some of the finest cricketers to have ever graced the game, an adoration for cricket came almost naturally for most in the Caribbean.
Such was the case for a young Chris Jordan, who spent most of his formative years in the West Indies in Barbados. Right from the tender age of four, he was smitten by the cricket bug and would make it a point to register his attendance at the Kensington Oval everytime the West Indies played a game there.
"I remember the atmosphere there (Kensington Oval) was crazy. Everyone in Barbados used to rush to the stadium if they heard that West Indies were batting and were a wicket down, just to watch Brian Lara bat. Even if it was just one cover drive from Brian Lara, it was a joy for all," recalls Chris Jordan in an exclusive interview to KXIP.in.
Jordan used to hitch a ride from a friend of his to go to the games, and recalls one such incident when he was so in awe of the West Indian team that he got left behind by his friend on the way back.
"After the game was done, I was once invited to give throwdowns to the West Indies players when I was very young. Bowling to Brian Lara, Carl Hooper, Shivnarine Chanderpaul- all your idols, I was so lost in the moment that my friend left without me in his car. I had to take a bus to get back home," recalls a nostalgic Jordan.
Being in the company of some of the Caribbean's finest batting sensations was something that stirred Jordan's ambition of becoming a professional cricketer. Unsurprisingly, it was batting that Chris Jordan adored as a youngster, following that tryst with several West Indian batting legends.
While he has made a name for himself as a pace bowler today, back in the day Chris Jordan was hitting the back page headlines for his batting prowess, getting a lot of fame to his esteemed Combermere School, where he was incidentally schoolmates with all-rounder Carlos Braithwaite and International pop sensation Rihanna.
"In one school game, I got a double century for my team. Back then it was a record individual score at the U-15 level, and I think that record still stands," recalled Jordan while going on to add "I remember my teammates gave me a guard of honor for my batting performance."
That double century paved the way for bigger and brighter things for Chris Jordan, as he soon found himself in the UK at Dulwich College after procuring a sports scholarship. He continued to perform admirably at county level then in England, and today finds himself as a marquee limited overs bowler for the World Champions, growing strength by strength with every passing year.