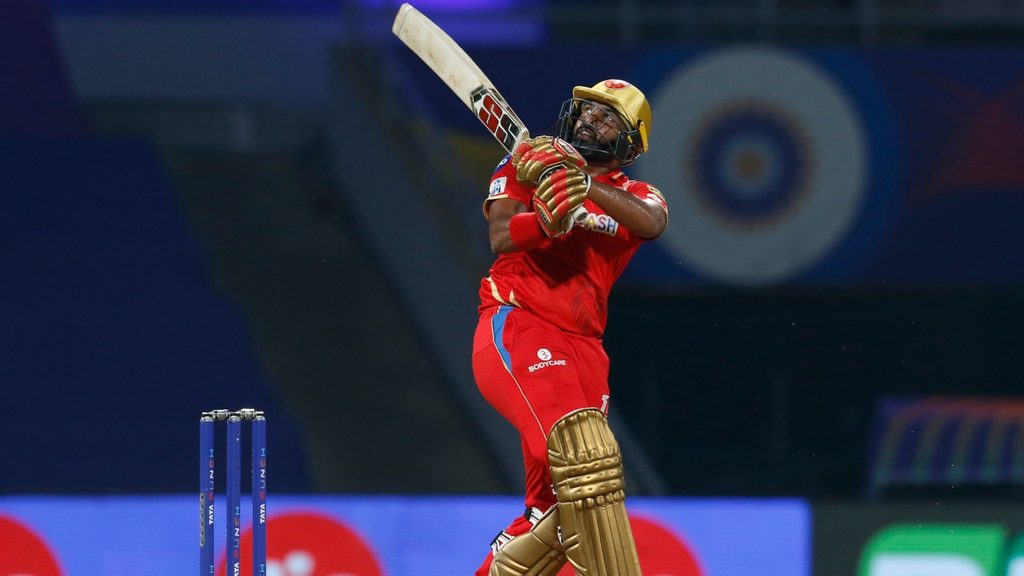 Bhanuka Rajapaksa has always left a mark with his bat since he started wielding it in his college days. His attacking style, high strike-rate and match-winning knocks have garnered much interest over the years.
Rajapaksa's flamboyance came to the fore when he started playing cricket during his student years, earning the title "Schoolboy Cricketer of the Year award." His reputation and tendency to go big with the bat earned him a spot in Sri Lanka U19's tour to Australia Youth Series in 2009, where he finished as the top scorer.
Big scores early on
In that series, Rajapaksa scored 228 runs in five games at an average of 57 and an impressive strike rate of 123.91, the best among all the batters in the tournament. His highest score of 154* in that series came in the second match. It came off 111 deliveries at a strike rate of 138.73.
This 18-year-old Rajapaksa immediately came under the eyes of the then Sri Lankan selectors and was roped in to represent the country for the U19 tournament in 2010. As expected, the youngster did not disappoint. While Sri Lanka made it to the penultimate stage of the tournament, eventually losing to the West Indies, it would be a memorable one for Banupaksa.
The right-hand batter finished with 253 runs and was among the top four batters in the tournament that year. He was also the top-scorer for Sri Lanka, averaging 63.25 while striking at 92.00, the best among the top five players.
Breaking into the national squad
It was a hard nine to ten year wait for Rajapaksa before he could play for the senior Sri Lankan cricket team. Despite coming close to losing all hope, he continued to play domestic and club cricket.
In an exclusive interview with the Punjab Kings, he opened up about his mentality in that phase. "Many times I thought of giving up, but I believed in God, I believed in timing and carried on," he said.
"I had to be a bit more patient and had to keep doing what I love. Since cricket is what I'd always been doing, I decided to go ahead with this and see what life had to offer. I was very glad about being on the tour to Pakistan, which a lot of the seniors had pulled out of. That was where I had my breakthrough. I knew that despite other issues around this tour, I had to take my chance, so I said yes to playing this series," Rajapaksa said.
That was his T20I and international cricket debut. The stylish left-handed batter then made his ODI debut against India in 2021 at Colombo. The three-match ODI series ended 2-1 in India's favour, but in the sole game that Sri Lanka won, Rajapaksa had scored 65 (56), including 12 fours, to leave a mark in international cricket.
He may have only a couple of years of international experience, but his cricket knowledge is vast. He has been a part of over 15 domestic and club teams throughout his career, and now, he has added the Punjab Kings to his list as well.
On getting the PBKS call
The PBKS management roped in Rajapaksa knowing he was a stable top or middle order option for the team. In PBKS' first game of the Tata Indian Premier League 2022, against the Royal Challengers Bangalore, he came to the party exactly what was expected of him. He scored a sizzling 43 (22) to massively push the team towards victory.
It has only been a few weeks since Rajapaksa has joined the camp, but he speaks very fondly of his teammates and the management. "I played the U19 World Cup with Mayank Agarwal. I was looking forward to meeting him again here. It is always fun to play and work with peers. I also got a message from the head coach Anil Kumble when I was drafted into the team, and I was really starstruck by it," the Sri Lankan recalls.
"I was also looking forward to meeting Jonty (Rhodes), he is one of the legends the world has produced in this game. So all these names, playing with the foreign players here, gelling with the Indian boys here, it's all very good. End of the day, I got what I wanted," Rajapaksa said.
We have seen what this stylish Sri Lankan batter is capable of unleashing. Here's hoping there's more to come from this man in the Sadda Punjab jersey!