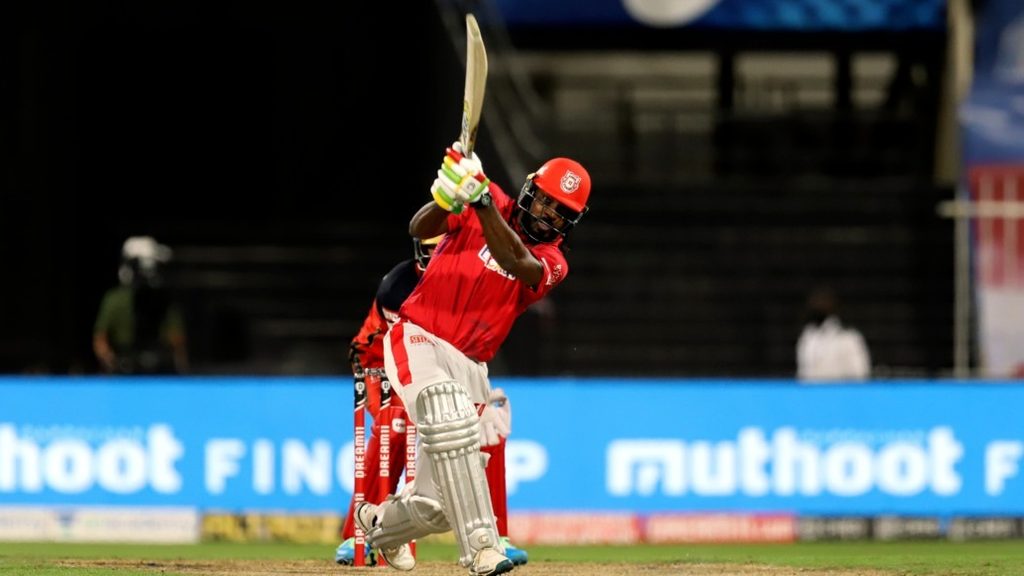 After a few disappointing results, Kings XI Punjab finally managed to arrest that trend as they managed an eight-wicket victory over the Royal Challengers Bangalore yesterday night at the Sharjah Cricket Stadium.
A major contributor to that win was none other than Christopher Henry Gayle, who marked his debut in the 2020 Dream11 Indian Premier League with a match-winning fifty. Despite starting the innings slowly, the 41-year-old made sure he caught up with the asking rate by scoring sixes at will later on, and ensured KXIP always remained in control of the chase.
"Firstly, I think this should go to Chris," said Rahul in the post-match interview, referring to his man of the match award. "He's not been feeling too well for the last couple of weeks but he has always been hungry, from the time he was out of quarantine he has been training hard, hitting the ball sweetly and he just wanted to be out on the park as badly as anyone else," added the KXIP skipper.
A comeback to remember for the Universe Boss. Never underestimate the power of Chris Gayle. Power hitting at its best. Expecting more such knocks in upcoming games. #IPL2020 @henrygayle

— Yusuf Pathan (@iamyusufpathan) October 16, 2020
"I won't take credit but it is important to keep the lion hungry at times. Wherever Chris bats, he is as dangerous a batsman as there ever will be," concluded Rahul with a chuckle. The KXIP skipper's words were backed by Caribbean sensation Nicholas Pooran, who believes that Gayle is the best ever T20 player in the world.
"In my view, he is the greatest T20 player to have played the game. When Chris is batting, you think you always have a chance of winning a game. Once he is there, it is a different mood in the camp obviously, and us batsmen feel different once we have Gayle around," said Pooran in an interview to IPLT20.com.
"He showed today why he is the best T20 batsman to have played the game as he made up the runs in the end. Good to see him get runs," concluded Pooran.