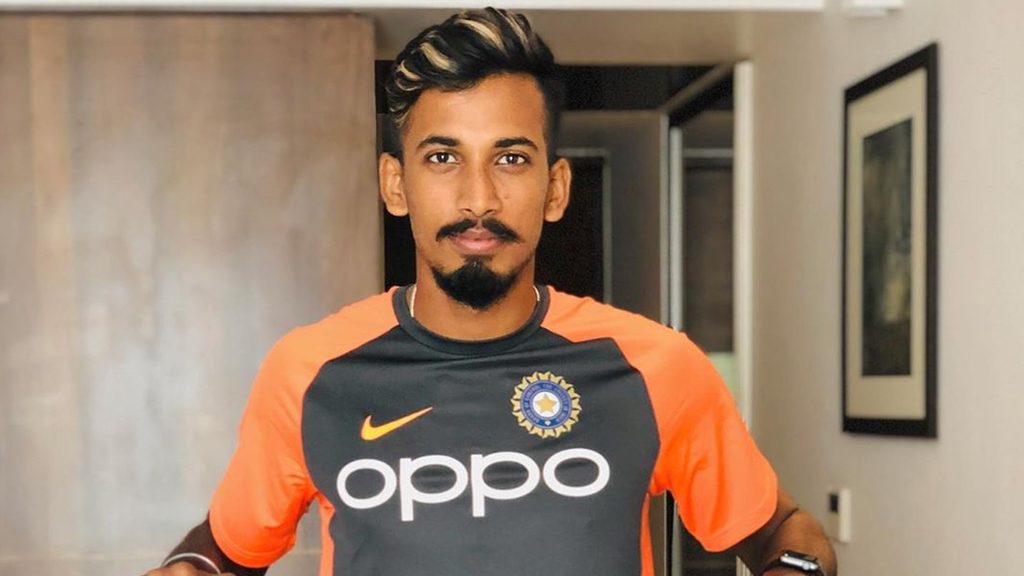 Being a cricket player, especially a fast bowler was never in the pipeline for Ishan Porel. The youngster tried his hand at table tennis, swimming and kabaddi in his early teenage years, but a combination of boredom, a mild aquaphobia and being underweight meant that Porel was soon in search of a new sporting endeavour.
This time around, it was the gentleman's game that caught the fancy of the youngster following India's T20 World Cup win in 2007. However, having run through a catalog of sports and discarding them quickly prior to that meant that convincing his parents to let him pursue cricket was to prove to be a task for Ishan Porel.
"After watching so many matches in that World Cup, there was a keeda in me that I also wanted to play for India, but frankly speaking I was not able to go up to my parents to convince them to let me play cricket," starts off Ishan Porel in an exclusive interview with kxip.in.
"After having left so many sports midway, I knew that they wouldn't allow me to take up cricket easily. They told me that I would leave cricket also after a few months so it would be better off if I focused on my studies. But, I really convinced them that I was passionate about cricket," added the youngster. The constant cajoling finally paid dividends and Ishan soon joined the National Sporting Club in his hometown Chandannagar.
Porel started off his cricketing journey as a middle-order batsman, but considering his tall, lanky body, a coach suggested that he become a fast bowler. However, being tall wasn't the only skill set necessary for a pacer, as being underweight proved to be a stumbling block at first for the teenager.
"In the early days, I was very lean and it was not easy for me to be a fast bowler. My lower body was weaker than my upper body so it was difficult at times for me to bowl a delivery that even reached the batsman if I was bowling against the wind," reveals Porel.
"I also went to NCA (National Cricket Academy) with an objective to gain more weight and work on my strength. Diet wise, I did not change much but I started eating more of home food rather than eating out, maa jo banati woh kha leta," added the youngster.
View this post on Instagram
Porel also reserved credit for current India A and India U19 strength and conditioning coach Anand Date, whose personalized supervision helped unearth his true potential. "Date sir gave me a training schedule and personally told my team's day trainer to take special care of me.
"There onwards, I started taking my weight training more seriously and I realised that if I needed to bowl fast on Indian conditions, one needs to work and train hard. I wasn't naturally fit enough to be a fast bowler, so I put in extra effort everytime on training and in the past two three years I've really worked on gaining pace," added Porel.
The seamer used to run from his house to the railway station with his kitbag resting on his shoulders, traveled to Kolkata to train each day. In the evenings, he repeated the same routine, travelling back to his hometown and repeating that brisk jog back till his house.
All that hard work helped Porel transform from a 125-130kms to a genuine 140+ bowler, joining the likes of Kamlesh Nagarkoti and Shivam Mavi at the 2018 U-19 World Cup, where India's pacers wrecked havoc enroute to winning the title. Porel was particularly impressive in the later half of the tournament, picking up 4/17 in the semifinals against Pakistan and picked up two wickets in the final as well against Australia with a thrifty economy rate of 4.29.
The young seamer has been impressive in the Ranji Trophy as well, picking up 17 wickets in just six matches with his best figures coming in a thrilling one-wicket win over Tamil Nadu where he picked up 5/48 in the first innings. The 21-year-old has also made a bright start to the following Ranji campaign, notching up 12 wickets in his first four games for Bengal.
Once underdetermined and underweight, Ishan Porel has made a drastic change in terms of his outlook and fitness, and now seems destined to become a constant figure in India's pace bowling contingent in the years to come.