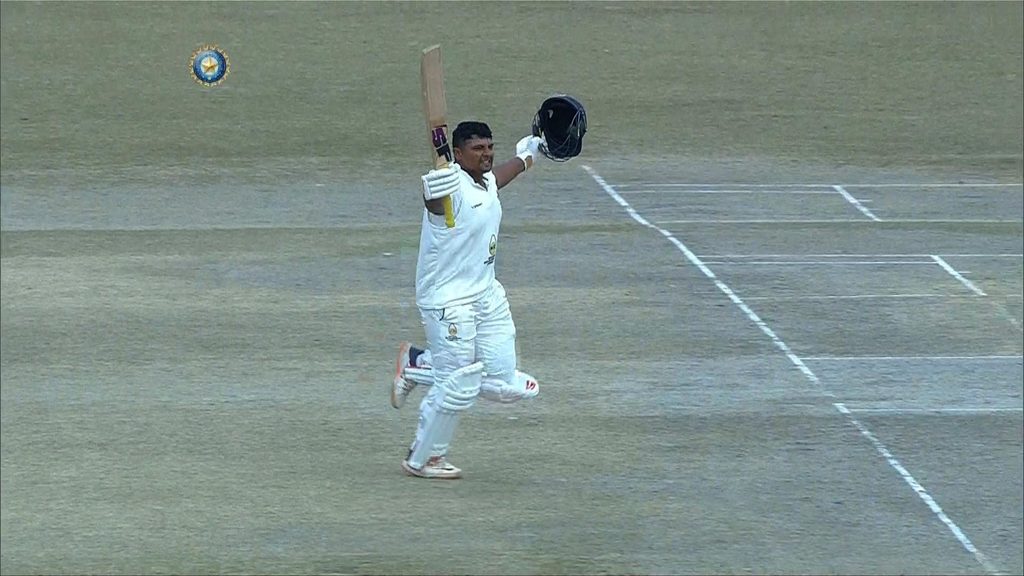 Back in the winter of 2012, the sports pages of Mumbai's main newspapers were dominated with the news of a 12-year-old boy going by the name of Sarfaraz Khan, who broke a long standing Harris Shield record. Playing for his school Rizvi Springfield, the youngster scored 439 runs in a game against IES Kandivali, breaking a 40 year record for the highest individual score in a Harris Shield game.
"I've been playing cricket since a really young age. Back in the school days, I had a few double and triple hundreds and also had that world record innings," says Sarfaraz as he reminisces about his school cricket days, in an exclusive interview with kxip.in.
That 439 launched Sarfaraz into the cricketing world, but as fate may have it, the next time Sarfaraz was making heads turn was as a brash and aggressive T20 batsman. The proprietor of the ramp shot, Sarfaraz made a name for himself in the VIVO Indian Premier League, first with Royal Challengers Bangalore and then with Kings XI Punjab. Despite still being only 22, he has already played in five IPL tournaments and was a regular feature for the Shers in the 2019 season.
His white ball exploits have made him an IPL success, but Sarfaraz has never let his red ball acumen desert him. Proof of that being his splendid display in the 2019-20 Ranji Trophy season for Mumbai, where the youngster scored a triple hundred against Uttar Pradesh and followed that up with a double ton against Himachal Pradesh.
On those knocks, Sarfaraz reveals that he was always confident of succeeding in the longer format of the game, despite public perception speaking otherwise.
"There is this perception that I am only a white ball player, but my dad and I know that I can do well in the red ball game as well. I have the temperament and technique to succeed in this form, I was just waiting for my chance," said Sarfaraz.
"I did not change my technique a lot. It was all a change of mindset - understanding when to take my chances and when to let balls go. Ranji Trophy is a four-ay match, so you need to bat accordingly, avoid playing the risky ramp shots and just play good cricket," he added.
While many on the outside might consider these twin double tons as uncharacteristic, unlike Sarfaraz Khan knocks, for the youngster this was just about reminiscing his school days and getting back to the basics. With more than five hundred runs to his name in just two Ranji games, Sarfaraz has added the elements of maturity and versatility to his cricket career - something that helped him make a name for himself in the first place. Everyone was well versed with his brazen white ball cricket, but the youngster has now managed to shatter those old perceptions and add a new layer to his cricketing repertoire.