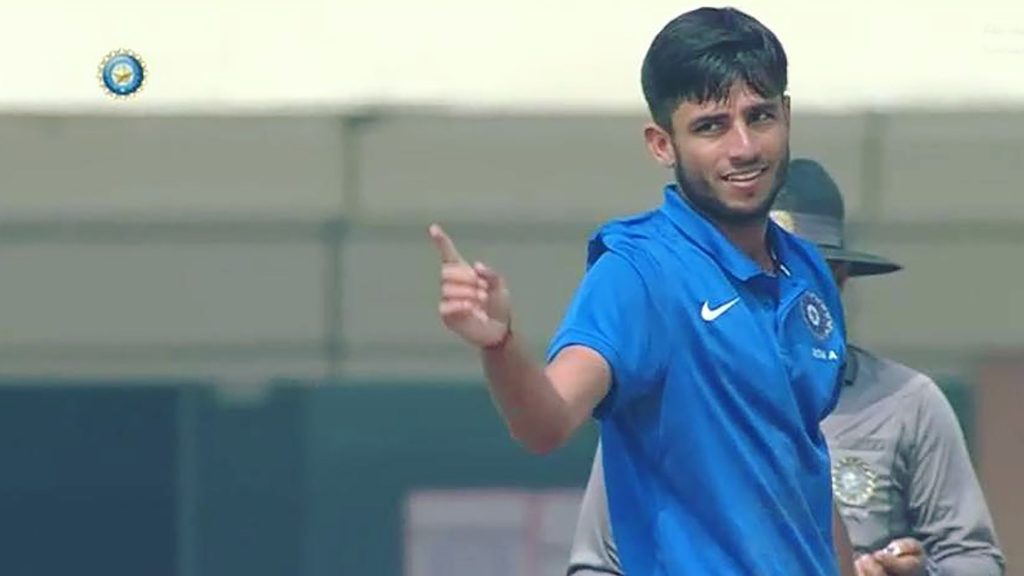 In the arid terrain of Jodhpur, Rajasthan, a bunch of teenage cricketers toil hard in the afternoon sun to develop an academy in their hometown. Undeterred by the fact that their region isn't very popular for its sporting history, or by the fact that western Rajasthan hasn't produced an international cricketer since Independence, the young cricket enthusiasts remain focused on cutting the grass and levelling up their local pitch.
Those selfless efforts finally paid off in the years to follow, as one of their own, leg-spinner Ravi Bishnoi, ended up as the leading wicket-taker of the 2020 U-19 World Cup.
"There isn't a big sports or cricket culture here (West Rajasthan). It is just the passion and dedication of building an academy ourselves that has helped me reach this stage," starts off Bishnoi in an exclusive interview with KXIP.in.
Due to limited finances and limited popularity for sports in the region, Bishnoi took it upon himself to cultivate a cricketing community in Jodhpur. Along with a few friends and his coaches, the young spinner helped build a cricket academy at a nearby ground, doing most of the labour work themselves.
"Our ground used to be just a patch of barren land filled with rocks. We cleared those rocks ourselves because back then we couldn't afford a JCB truck. Then, we planted the grass on the ground ourselves, the special red mud needed for the wicket was also ordered by us, and we levelled the playing surface as well," recalls the 19-year-old on the dawn of Jodhpur's Spartans Cricket Academy.
Helping build the academy was one thing, travelling there was now a new challenge for the young leg spinner. "My academy was around 20 kilometers away from my house. So my coaches gifted me a cycle which I used for my commute twice a day.
"I used to get up at around five in the morning, do a few fitness drills and then head to the academy and practice for a few hours and come back. Then I used to go again in the evening for another practice session," reveals Ravi Bishnoi.
Long road to success
Despite his dedication and hardwork, the road to success was a steep learning curve for Ravi Bishnoi. In 2014, the Rajasthan Cricket Association (RCA) was banned by the BCCI which temporarily setback Bishnoi's career.
"I was around 14-15 years old when RCA got banned so they used to play then under the banner of Team Rajasthan. Back then, there weren't any selection tournaments, there were only trials. At those trials, they used to allow me to bowl for one net session, and decide on the basis of that," starts off Bishnoi.
"Many times I used to go for selection in the morning, bowl a few deliveries and then be sent back home. I was once picked in the U-16 Rajasthan squad for the final game, but I wasn't part of the playing eleven."
The snub was hard to swallow for Bishnoi. He felt that he wasn't cut out for a career in sports and briefly contemplated quitting. However, his coaches from the academy helped Bishnoi reinvigorate his confidence.
"I felt like I was not able to do anything as a cricket player, not getting any results for all this hard work but it was my coaches who told me that up and downs are part and parcel of the game, and motivated me to continue playing. For three years then I was trying to break into the U-19 Rajasthan team, just waiting for that one chance to prove myself," added the leg spinner.
Ravi Bishnoi's redemption
And that chance came in the 2019 Vinoo Mankad Trophy, where Bishnoi burst onto the scene, impressing all with his deceptive leg spin.
"At these trials too, I was initially overlooked by the selectors but my coaches requested them to give me another chance through which I was picked in the U-19 Rajasthan squad," reveals Bishnoi. This time around, the youngster got a game against Kerala, and impressed one and all by picking up a fifer on debut.
Despite playing only two matches in the competition, Bishnoi was the second highest wicket-taker for Rajasthan, picking up nine wickets at an impressive strike rate of 11.55. That path breaking performance helped put the young leggie on the flight to South Africa for the U-19 World Cup, where he bamboozled all with his performances.
Still a teenager, Bishnoi has already showcased his potential on the world stage and one can only expect bigger and better things from the wily, young leg spinner in the years to come.