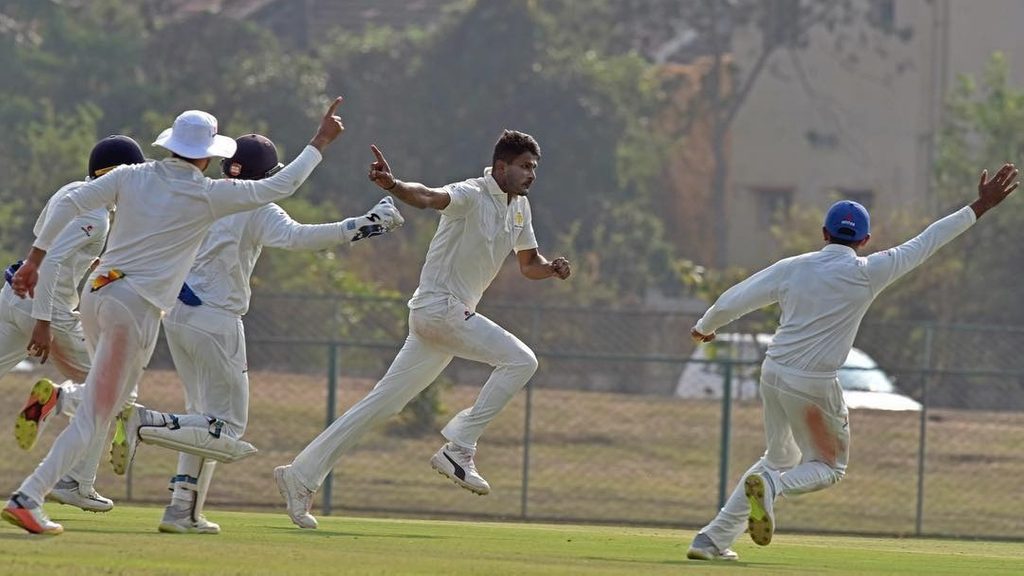 For someone who had bowled to Adam Gilchrist in the Australia nets at Bengaluru as a 15-year-old, it was a little surprising that Krishnappa Gowtham wasn't given many opportunities to play professional cricket
"I did not play much state cricket between 15 and 22, but the desire and passion was always there. I always gave 100 per cent whenever I walked onto the field," Gowthan tells KXIP.in.
He made his debut for Karnataka in the Ranji Trophy at 24, an age considered quite late in Indian cricket. It was not a very enterprising debut too, Gowtham picked only two wickets in the match and scored 16 runs. As though a late debut was not bad enough, he was dropped from the state team the following year.
Those were dark times for the all-rounder and he readily admits it.
"It was the most challenging phase in my career. I played a couple of games and then was not picked for three years. Making a comeback in Karnataka is very difficult because of so much competition," said Gowtham.
The one positive was that he had been through this before. He was more mature this time and understood what he needed to do in order to bounce back. The wait was long and arduous but Gowtham utilised his time wisely.
"I worked really hard in that period - both on my batting and bowling," states the Karnataka lad.
But the most important learning was not physical.
"I used to get carried away a lot. Whenever I did well, I tended to float in the moment and not really think about the game. That was the one thing I changed - the mental aspect of it all.
"I used to make mental notes in each training session, and took it forward to the next. It finally started to bear fruit three years back," he says.
The all-rounder was recalled to the Karnataka Ranji side in 2016, and he considers the first game against Jharkhand as the turning point in his career. He took three wickets in that game and in the next one against Delhi, ended up picking eight, which changed the whole scenario.
Life took off from there for Gowtham - he was picked by Mumbai Indians in the VIVO Indian Premier League auctions for the 2017 season and remembers meeting Sachin Tendulkar and other legends in that camp- moments which made his dream come true.
View this post on Instagram
Since then, he has been a regular performer in the IPL and for Karnataka, though his skills are not limited to the domestic scene. He picked up a hat-trick while on international duty for India A in the West Indies, no less.
Gowtham's all-round skills make him a valuable asset for any team, and he will hope to be the match-winner for Kings XI Punjab on more than one occasion.