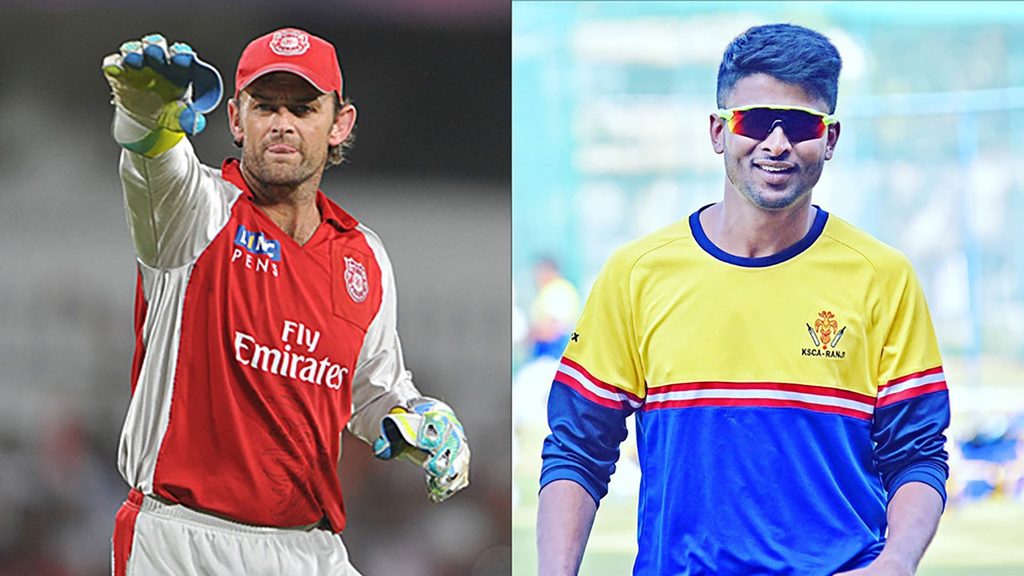 Any rationale-minded fan of the Indian cricket team resented the Australian team of the early noughties. They dominated every game, every series, hell even every World Cup in that decade. However, most loved certain characters in that team - names like Adam Gilchrist or a Brett Lee spring to mind.
While most admired them only through our television sets, Krishnappa Gowtham got to experience a goodwill gesture in real-life.
"I remember bowling to Adam Gilchrist in the nets when I was 15 years old," Gowtham told KXIP.in.
The Aussies had come down to India for a tour, and Gilchrist was practicing to face Harbhajan Singh. Gowtham claims he had a very similar action to him in his younger days and was even nicknamed Bhajji because of it.
"He (Gilchrist) asked me to bowl a lot at him and I got him out a few times too. After the session, he gave me a coin and told me that I had a good future ahead of me and that he wanted to see it the next time he came to India. I still carry that coin around with me," said the proud all-rounder.
Well, the net practice seemed to have paid off pretty well because Gilchrist went on to smash the Indian bowlers all over the park in the Bengaluru ODI, scoring a typical 111 off 104 balls, helping Australia post a massive 347/2 and win the game by 61 runs.
So, if you are looking for someone to blame for that heavy defeat, you can find a familiar face in the Kings XI Punjab dug-out next season. But then, Harbhajan Singh did not play that game, so things could still have been different.