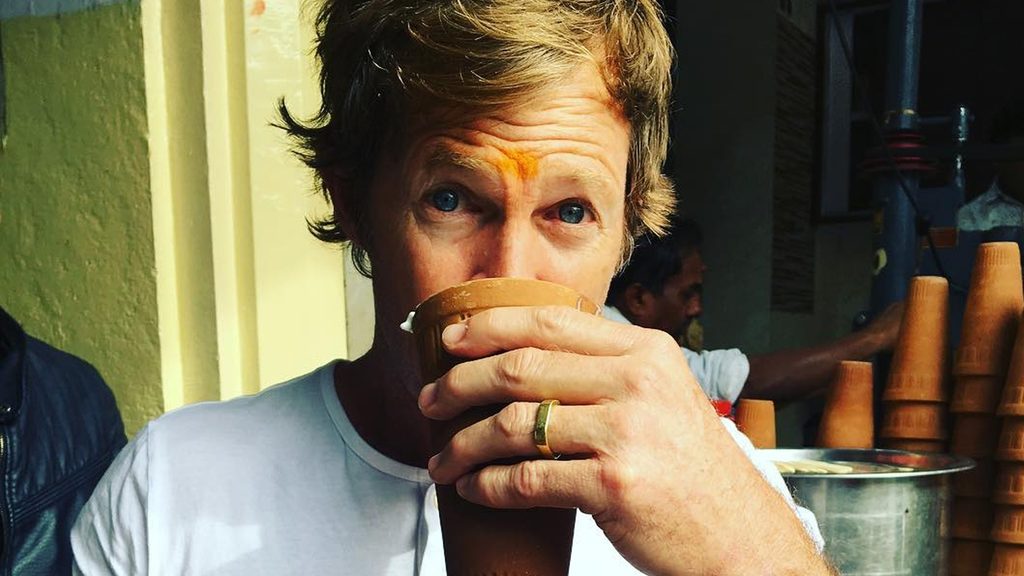 Jonty Rhodes' love and adoration for the country of India has been well documented over the years. From christening his daughter as India to spending months on end in his Royal Enfield traversing the different bylanes of the country, the athletic former South African cricketer has done it all.
However, little do people know that this love affair with India for Jonty actually started in the 1990's, back when he was part of the South African team that toured India.
"I remember in 1993 we had a Hero Cup match against the West Indies, which was played in Mumbai at the Brabourne Stadium.
"I managed to get five catches in that match, and to have 30 thousand Indian fans who weren't even supporting South Africa in that game start shouting 'Jonty, Jonty' from the stands was just insane," revealed Rhodes in an exclusive interview to KXIP.in
Thanks to Jonty's heroics in the field, South Africa managed to defend a paltry score of 180 against a star studded West Indian batting lineup of Brian Lara, Desmond Haynes and Carl Hooper. His five catches in that innings remains a record till today in ODI cricket.
"That experience was just unbelievable. You never travel away from home expecting to get that sort of recognition. That day was really special. India has come to be my home ever since, India is like my second home," added Rhodes.
Jonty Rhodes was responsible for giving us plenty of memorable moments on the field throughout the nineties and early noughties, but one standout image of his iconic run out of Inzamam-ul-Haq at the 1992 Cricket World Cup stands out for most.
"Somebody took an awesome picture of me making that run out in 92, that has been a big moment of my fielding career although I had been doing that quite often when I played in my backyard. But my experience in 1993 in Mumbai was something that'll always be memorable," said Rhodes.
Jonty Rhodes' fondness for India has only grown from there on, and that adoration has gone both ways with the Indian fans always giving a warm welcome to the agile South African batsman. The love, warmth and adoration received by Jonty was reciprocated by christening his baby girl as 'India', perhaps the dye for that was cast 22 years ago.