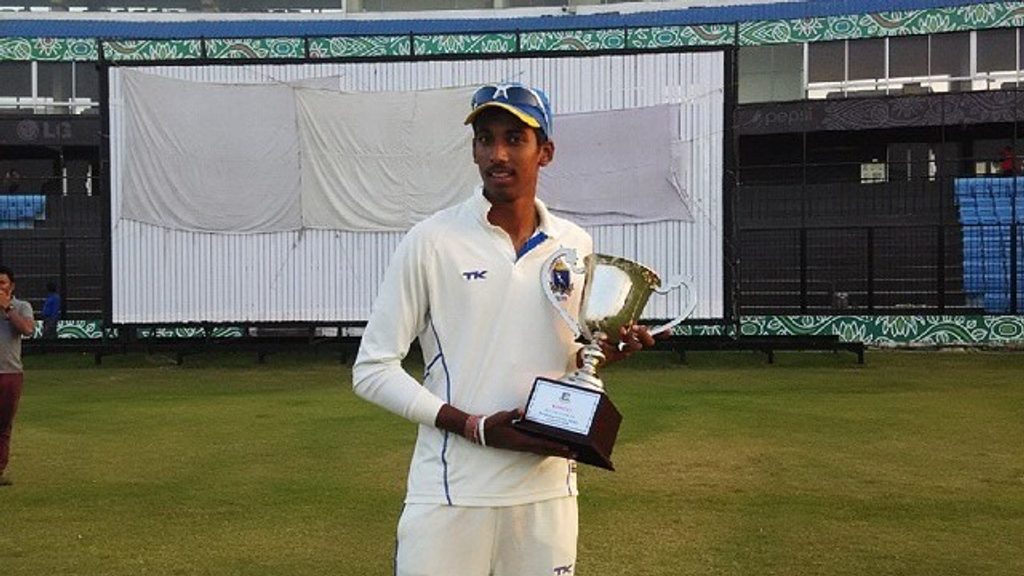 A watershed moment in Indian cricket came in 2007, when the team under the captaincy of MS Dhoni managed to win the inaugural T20 World Cup in South Africa. Admonishing the ghosts of an early World Cup elimination in the West Indies, the triumph in Johannesburg ushered in a new age for Indian cricket, helping unite a nation and fall in love with the gentleman's game once again.
That victory over Pakistan in the final also helped engage a new group of young sports enthusiasts towards cricket, augmenting its popularity. Among those nouveau patrons of the game was a fast bowler from Chandannagar, West Bengal who went by the name of Ishan Porel.
Having tried his hand at swimming, kabaddi and table tennis, Porel finally found his muse in cricket. With aspirations of one day representing the country, the pacer joined the National Sporting Club in his hometown.
Porel however found it difficult to inculcate a genuine interest towards cricket in those days, often feeling that it encroached with his leisure time after school. "After going to the camp for two-three months, I started getting bored because I had to go there in the afternoons immediately after coming back from school," said the youngster in an exclusive interview with kxip.in.
"Because of the timings of the camp, I used to miss the cricket sessions in my pada (locality) with my friends. So after a few months, I thought it would be better to play in my locality than going to the camp and practicing," revealed Ishan Porel.
Porel ditched the camp for a while following that, reserving his cricketing exploits to the gully and towards school cricket. However, an incident in an inter-school tournament final helped the young pacer to rediscover his cricketing mojo and get back to the coaching camps.
Plying his trade for his school- Sri Aurobindo Vidyamandir, Porel was against another big name in the local cricket scene in the final- Kanhailal Vidyamandir. "The ground was really small so we managed to score approximately 240 runs batting first," reminisces Porel.
"The opposition were in a good position chasing that target, and needed around 50 runs off the last ten overs with five or six wickets in hand. I came in to bowl at that stage and picked up three wickets immediately in a span of two overs, and from there on we managed to win that final easily," recalled the fast bowler.
"I still remember one of those wickets was bowled off a yorker, and the other two were LBW," he added. That heroic performance might just remain a footnote for the scorekeepers of West Bengal, but for a young Ishan Porel, it ended up being a gateway towards bigger and better things.
Following that school game, Porel continued to ascend up the cricketing chain, going on to play at district and state level, before making the cut for India's U19 World Cup squad in 2018. Still only 21, the pacer from West Bengal looks primed to be a star for the country in the years to follow.