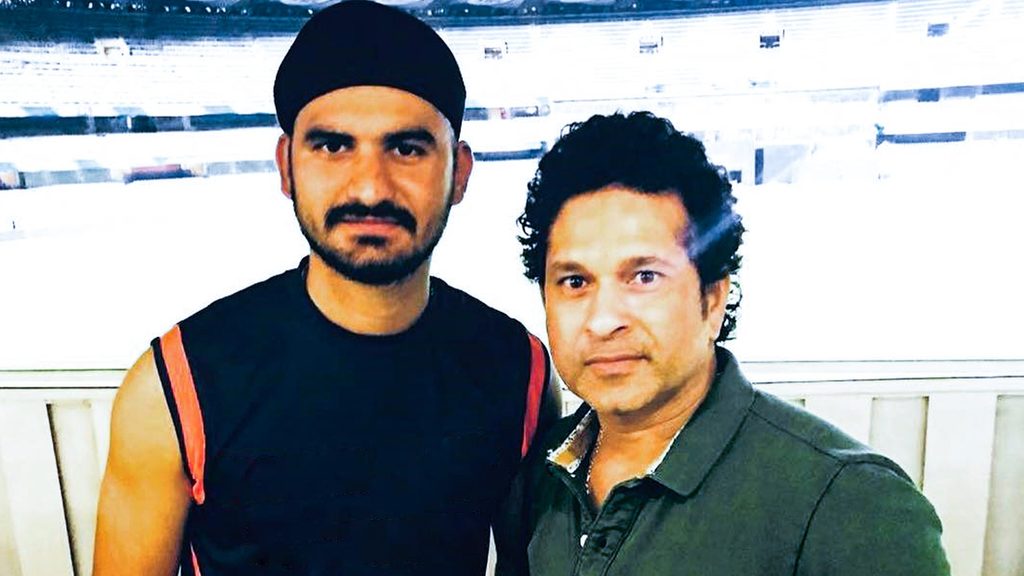 "We used to live in a joint family back then, so on the weekends everyone in the family used to play cricket together. Each member of the family was given the nickname of an International cricketer, and my name was Sachin," starts off Tajinder Singh in an exclusive interview with KXIP.in.
The Sachin in question, none other than the Master Blaster himself, Sachin Tendulkar. As a youngster, Tajinder idolized the legendary Mumbai batsman, synchronizing his moods based on Tendulkar's performance.
"When Sachin sir used to score big, I was over the moon but when he got out early, everyone in my colony used to taunt me and remind me that Sachin got out for a duck. I still remember I used to be so sad those days that I often skipped my meals," recalled Tajinder.
Idolizing Sachin Tendulkar, Tajinder started his cricketing journey, impressing all in the Rajasthan domestic circuit in the different age group cricket. He gained popularity after a few match-winning performances in the Rajasthan Cricket League (RCL), bagging his maiden IPL contract in 2018 with Mumbai Indians - a team mentored by Sachin Tendulkar.
"I still remember we had a practice match amongst the Mumbai Indians players the day Sachin Tendulkar sir came to visit," recalls Tajinder, going on to add "My whole body was shivering when I saw him walk towards us, but fortunately I played a good knock in that match, scoring 58 runs off 21 balls."
"As soon as I got to the dressing room, Sachin sir instantly shook my hand and congratulated me for that knock, and told me that I played really well. He told me to keep working hard and focusing on my game," added the batting all-rounder.
"That was probably the best moment of my life so far, someone who I idolized as a young boy, someone who was in my thoughts every time I played cricket congratulating me for it was a proud moment."
From idol worshiping the Master Blaster from afar to actually earning his appreciation, Tajinder Singh has come a long way in his cricket career. And the future now seems bright for the 27-year-old, who will hope to make an impact this VIVO IPL season with Kings XI Punjab.