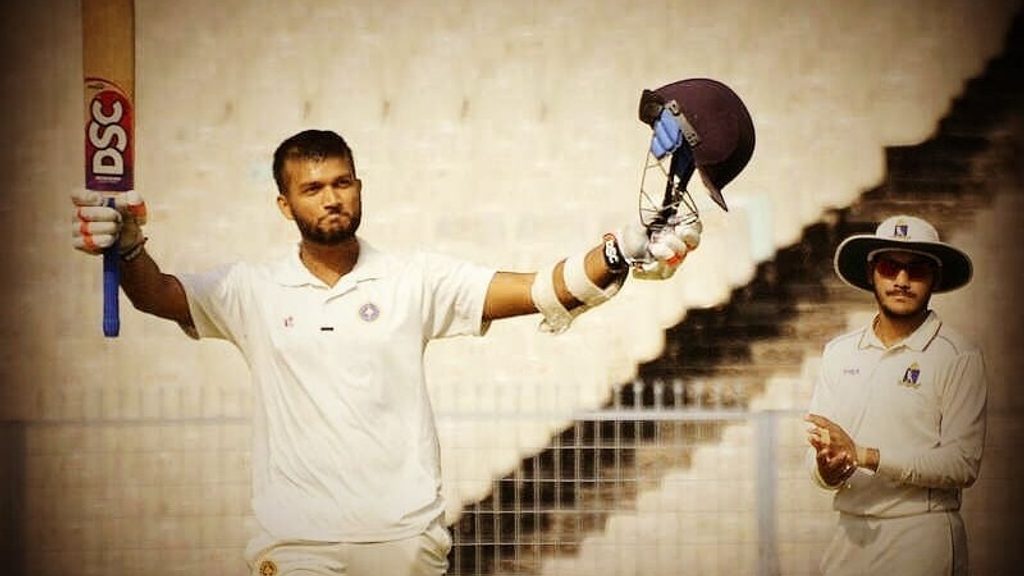 For a player who has 14 centuries and 21 five-wicket hauls in First Class Cricket, it may be difficult to pick out just one memorable moment from his career. However, new Punjab Kings all-rounder Jalaj Saxena does not hesitate to answer when asked that question, as his mind immediately jogs back to his U16 days he was able to grind out a win for his team in a division level game.
"I was representing Bhilai in a division level game against Indore. Back then, I was 13-14 years old, playing in an U16 game and managed to score a match-winning 82 on a difficult batting surface. That has been a very memorable moment in his career," recalls Jalaj Saxena, while speaking in an exclusive interview with Punjab Kings.
The younger of two brothers, Jalaj was drawn towards cricket from the moment his elder brother started taking cricket coaching. "Right from the age of seven, I have been following my brother to coaching and gradually an interest automatically developed towards cricket," recalled Jalaj.
With another aspiring cricketer in the house, he naturally developed into an all-rounder, oscillating between bowling and batting as his brother's personal trainer. Seeing the brothers' inclination towards the gentleman's game, the family too began prioritizing the sport.
"My father used to be a professional swimmer, so there was always support for sports in my household. My brother first tried his hand at swimming but shifted to cricket soon, and that paved the way for me as the kid brother to directly pick up the bat and ball," explained Jalaj.
"My parents ensured that my focus remained on cricket, and they never made us feel the pressure of the financial burdens the sport put on the family. I was never asked to contribute to the finances of the house, I was given full freedom to play cricket," added the versatile off-spinner.
With the backing and the blessings of the household, Jalaj continued to rise up the ranks in competitive cricket, making a name for himself in his native town of Bhilai. However, it was in that game against Indore that the whole state, and arguably the whole country stood up and took notice of a then 14-year-old diminutive Saxena.
"Indore was one of the stronger teams in that division tournament, and I remember I came in to bat when my team were in a spot of bother. And then I managed to play out around 480 balls in that innings, scoring 82 runs."
"Thanks to that, we managed to win that match. That innings will always remember one of my fondest memories because it almost never happens that someone plays out so many balls and ends up on the winning side," recalled Jalaj.
That knock potentially proved to be the springboard for greater things as he soon secured a domestic spot with Madhya Pradesh, and more recently with Kerala, with an India A call up and three IPL contracts sandwiched in between.
"When you start playing cricket, it is because you genuinely enjoy the sport. You don't think about a career and future at that stage, but that innings against Indore was truly a turning point for me and how I began approaching cricket," reminisced Jalaj with a smile on his face.